Are you suffering from sciatic pain or pain running down the back of your leg? If so, you probably already know, or will soon learn, this is called sciatica. But, what may be a surprise is that sciatica is not a condition, but a symptom of a condition.
But that's really just semantics right? You're in pain now, and you need relief now. Check out this video showing the one simple stretch that can alleviate your sciatica pain immediately!
The One Stretch to Eliminate Sciatica Pain
Loading the player...
My customers tell me this one stretch gets them back on their feet. Now that you're not cringing with each movement, you can start your road to living pain free.
But this one simple stretch shouldn't be all you do. Remember, since sciatica is a symptom of a condition, it's important to hunt for the root cause of your pain. Finding them quickly all starts with addressing your muscle imbalances — which muscles are too tight, and which are too loose.
Learn more about Muscle Balance Therapy to identify the root cause 
Like what you found with that one stretch? I've pulled together the top 5 exercises for sciatica, absolutely free. Plus, find the three you should avoid at all costs!
Click here for more free sciatica exercises 
Why don't the common treatments work?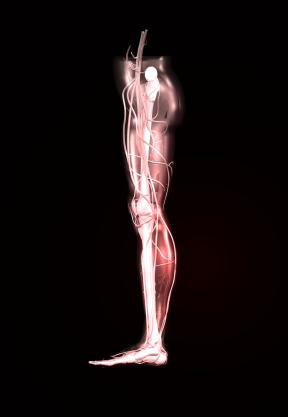 Common treatments for sciatica all seem to fall short of fixing the problem long term. Whether you've been proscribed Cortisone injections, non-steroidal anti-inflammatory drugs (NSAIDs), hot packs, ultrasound, electrical stimulation, or therapeutic exercises, you're likely to find yourself in pain again. These so-called treatments only address the symptom, and leave the underlying condition alone, only to resurface later.
Suffering from sciatic pain? Then start the road to recovery buy learning what causes sciatic pain.
Filed Under:
Sciatica
Written By: Updated:
March 17,2013