Since 2003, the Healthy Back Institute has helped millions of people from around the world to get lasting relief from lower back pain, neck pain and sciatica.
Get your FREE Copy of The 7-Day Back Pain Cure
Most Recent Articles
---
Need Pain Relief Right Now?
Instantly download one of the FREE pain relief guides below:
Plus get a free copy of our "Less Pain – More Life" e-newsletter. It is jam packed with effective health and pain relief tips that you can use right away. You can easily unsubscribe at any time with just one click.
---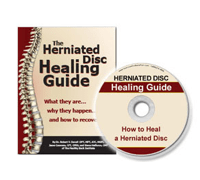 Herniated Disc Healing Miracles 
You can heal a herniated or bulging disc and this free guide and audio program shows you how.
Get it FREE Here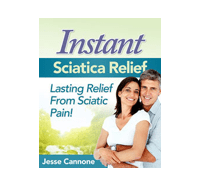 Instant Sciatica Relief 
Eliminate sciatic pain fast with the breakthrough information and tips in this free guide.
Get it FREE Here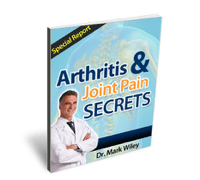 Arthritis and Joint Pain Secrets
This free special guide uncovers simple ways to reduce aches and pains and help you live pain free.
Get it FREE Here
---
Here's How to Get the Most Value From Our Website:
We are the ONLY website that not only teaches you how to eliminate pain, but also provides effective and affordable solutions. You will find the information we provide far easier to understand and implement than most, if not all, other pain related websites.
You may have heard people talking about some of our more popular products like Heal-n-Soothe®. Heal-n-Soothe is an all natural pain relief formula that combines 12 of the strongest natural pain fighting ingredients. Many have been able to stop using harsh prescription painkillers, after switching to our all natural product.  Click here to learn more about our all natural pain reliever called Heal-n-Soothe.
If you are in a hurry and would just like to learn how to get fast relief from your pain, you should check out our natural pain cream called Rub On Relief®. Rub On Relief is the ONLY 100% All Natural topical pain cream to relieve EVERY type of pain your body throws at you and will help you heal. No matter what your "grin-and-bear-it" pain is, you can rub the pain away in minutes. You'll feel a little tingle and then, No More Pain. You can learn more and see customer reviews when you click here.
Our site was founded on a few core principles. We believe in treating the cause of your pain not treating just the symptoms. It is this principle that led us to create our first product, the Lose the Back Pain System, the only self assessment + self treatment system that delivers lasting relief from back pain.
We also provide things like ergonomic back support cushions, natural sleep aids, inversion tables, heating pads and so much more. Check out our products page to see a full list of products we recommend.
Although our mission is to help eliminate unnecessary back pain all over the world, you can also learn about other forms of pain, healthy living, weight management and more. Visit our back pain blog to read our latest posts.
We truly are here to help. It is our goal to empower you to take control of your own health, and help you regain the life you had before the pain. Take a look around and please click the feedback button in the bottom right hand corner of our website to let us know what you think.