7 Day Back Pain Cure Book

See Customer Comments
HOW CAN 7 Day Back Pain Cure Book HELP?
Learn the secrets to finally getting lasting relief from your back, neck or sciatic pain. Get relief in as little as days...even if you've suffered years or decades and have tried it all!
Discover the Secret TO FAST, LONG LASTING PAIN RELIEF... MOST PEOPLE "THROW OUT" their back and think that's why their back hurts, but nothing could be further from this truth. Discover underlying, hidden, causes of back pain-where pain really comes from and how to stop it once and for all.
In this book, you'll learn:
Why 60% of back surgery fails (pages 98 to 99)
5 "hidden' causes of back pain that you won't hear about from your doctor (page 51)
7 mistakes nearly all back pain suffers make (pages 3 to 10)
3 breakthrough new treatments that deliver fast and lasting pain relief in as little as 60 seconds (pages 213 to 216)
7 Super foods that silence back pain (pages 192 and 194)
WHAT OUR CUSTOMERS ARE SAYING...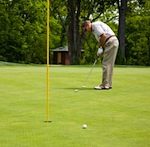 A must read book
"I first had back pains in 2000. It was clear what the trigger point was. Yet I self-limited to physiotherapy which only reduces the pain but does not resolve the root cause of the problem. For 11 years I have been coming and going. Now thanks to Jesse I know what to do.
I have a clear path to success. I said path, not pathology because muscle balanced therapy is ahead of me to live the life of my dreams"


~ Jorge Zuazola
Disclaimer: Results not typical. Your specific results may vary.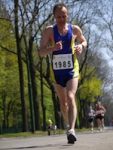 Within a week of reading the book I am pain and incident free.
Finally!
"I was thrilled to read a book that actually gave honest and useable info. I had been to two doctors/ specialists and had a battery of tests run only to be told there was no answer to my recent back issues and that it may be stress. I knew there was more to it.
Within a week of reading the book I am pain and incident free. I will use the info and special stretches and exercises for years to come."
~ L. Pai
Disclaimer: Results not typical. Your specific results may vary.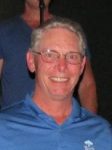 I have Learned My Lesson!
"I purchased the 7-Day Back Pain Cure book a couple of years ago but, sadly, never even opened it as physical therapy made my pain subside to a manageable level. I had a recurrence last week that completely disabled me and after five days I remembered the book, I was getting desperate! I am able to start the exercises after only one day of drinking proper amounts of water and applying heat. I will be following the entire program to its completion this time. I have learned my lesson.
My condition continues to improve as I stick to the plan. It does take a bit of discipline to stay the course when the pain starts to diminish but I am committed to solving my back issues once and for all this time around.
I have every intention of purchasing Jesse's "Lose The Back Pain System" too. Thank you for this opportunity to be free from back pain after many years of just getting by and repeated injuries and periods of recovery. I wish I had more copies to give my brothers because I am unwilling to part with mine!"
~ Jeff Winders - Corvallis, Oregon
Disclaimer: Results not typical. Your specific results may vary.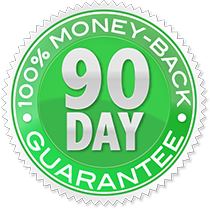 90-Day
100% No Risk
Money Back Guarantee
We truly want to help you live pain free. That's why we test every single product we offer and develop many of our own exclusive products you can't get anywhere else.
If you are unhappy for any reason, simply return your order within 90 days and get your money back, less shipping. Your returned product must be sent back in its original packaging and in like new condition with all parts and pieces.
Please Note: All returns are carefully inspected by the our returns department. If there are any signs of damage, foul odors, pet hair, dirt, and other debris, the return will not be accepted.