Our Mission | Meet the Founders |  Medical Advisory Board | Company Values | Customer Success Stories | Media/News | Contact Us
Welcome to the Healthy Back Institute®, your resource for natural back pain treatments.

We're a team of leading pain-relief experts who help pain sufferers find relief through evidence-based natural treatments.
The Healthy Back Institute® began by helping people with back pain issues, but has since expanded to help people with any kind of muscle, joint, or nerve pain condition.
Our mission is to help you live the pain-free life you deserve without resorting to costly and dangerous drugs and surgeries.
We believe the more informed you are about your health, the better you can navigate modern medicine's confusing — and often deceptive — healthcare system.
Too often modern medicine only addresses your pain symptoms with pills and surgery.
Our goal is to show you how your body works, how to identify the underlying causes of your pain, and share our input for effective natural solutions.
We offer an extensive database of expertly researched and written articles and videos, treatment plans, products, and more.  
---
Meet our founders
HBI was founded in 2003 by Jesse Cannone, CFT, CPRS, MFT and Steve Hefferon, CMT, PTA, two nationally recognized fitness and post-rehab specialists.
Using their decades of hands-on experience and extensive research,  Jesse and Steve have helped their clients — from world-class athletes to stroke victims — recover from injury without surgery or drugs.
Both share a passion for teaching natural ways to live pain-free, and together, they created The Lose the Back Pain® System, the world's first self-assessment and self-treatment program for back pain and sciatica.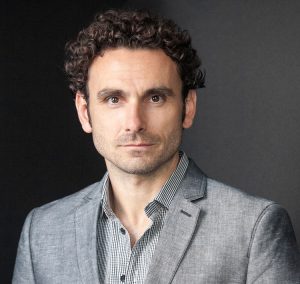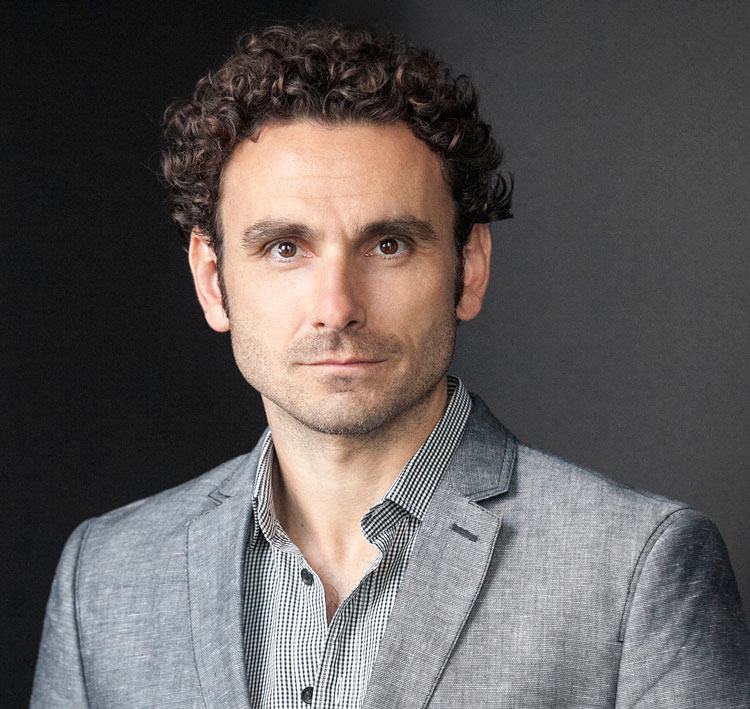 Jesse Cannone, CFT, CPRS, MFT
Jesse is CEO of The Healthy Back Institute®. As a personal trainer and post-rehabilitation specialist, Jesse has helped hundreds of clients with special conditions, including stroke recovery, Parkinson's and back pain. His certifications include Post-Rehabilitation Specialist, Specialist in Performance Nutrition, Advanced Level Fitness Trainer and Master Fitness Trainer.
Jesse also oversees HBI's editorial, including our monthly Live Pain Free® print publication, our free email newsletter, Less Pain, More Life, and this site's robust information resources.
He has been featured in dozens of magazines and newspapers, including Men's Fitness, The Chicago Tribune, Natural Bodybuilding, and more. He often appears as a guest on a variety of radio and television programs, interviews and health seminars.
An avid researcher and author, Jesse has interviewed hundreds of health experts around the world. His interviews are published in our monthly Live Pain Free® print newsletter. His published books include The 7-Day Back Pain Cure and The End of All Disease.
Steve Hefferon, CMT, PTA
Steve is the product development specialist at The Healthy Back Institute®.  He is also a nationally recognized sports massage therapist and post-rehab specialist. Steve has helped numerous world-class athletes return to the field or track and continue to excel after an injury.
From the beginning, Steve has been integral in the development and testing of new products. He helped create the best-selling Lose the Back Pain® System, which has helped more than 65,000 back pain sufferers in more than 100 countries.
Today he enjoys the challenge of helping a more diverse group of people reach their goals, whether it's to end pain, improve personal fitness, or reach whatever goal is in front of them.
---
Meet our medical advisory board
The Healthy Back Institute® works with a board of certified medical advisors to develop their content, products, and educational resources, including the Lose the Back Pain® System, the world's most comprehensive self-assessment and self-treatment program for back pain and sciatica.
---

Dr. Robert Hanscom, MD
Orthopedic Surgeon
Dr. Hanscom is a board-certified orthopedic surgeon specializing in complex spine problems in all areas of the spine. He has expertise in adult and pediatric spinal deformities such as scoliosis and kyphosis. A significant part of his practice is devoted to performing surgery on patients who have had multiple prior spine surgeries. He works for Swedish Neuroscience Specialists in Seattle, WA. Dr. Hanscom received his medical degree from Loma Linda University in 1979. He completed his residency training for internal medicine in Spokane, WA, his orthopedic surgery residency at the University of Hawaii from 1981-1984, his orthopedic trauma fellowship in 1984 at UC Davis in Sacramento, CA, and his spinal deformity fellowship in Minneapolis, MN.
---

Dr. Brian Paris, DC
Chiropractor
Dr. Paris earned his Doctorate of Chiropractic from Life University, and his Bachelor of Science degree in Kinesiological Sciences from the University of Maryland, College Park, with a focus in biomechanics. He is a Chiropractic BioPhysics® instructor, advising healthcare practitioners on technique. Dr. Paris helped develop the innovative Advanced Wellness System, which he practices in Maryland. He is a contributor to this site and provides expert review of content.
---

Dr. Robert Thompson, MD
Dr. Robert Thompson is a board-certified obstetrician and gynecologist who practices in Soldotna and Anchorage, Alaska. He received his medical training at the University of Kentucky and has practiced in California, Pennsylvania, and Hawaii, as well as in Alaska. More than half of his patients come to him for nutrition counseling and many of them have found long-term relief from chronic disease, including obesity, diabetes, hypothyroidism and adrenal fatigue.
---

Dr. Mark Wiley, Ph.D.  
Alternative and Oriental Medicine
Dr. Mark Wiley holds Doctorates in Alternative and Oriental Medicine and a master's degree in Health Care Management. He is a world-renowned wellness expert, author, and speaker. He pioneered the Wiley Method, a healing system that addresses one's body, worldview and lifestyle choices to help treat their pain conditions.
---
Our Values:
Family
We know how important family is. We also know that relationships can become strained when pain runs your life. By helping eliminate our customers' pain and providing highly flexible schedules to our employees, our desire is to help every person whose life we touch restore and maintain this important balance.
Learning
We realize we have never "arrived" and place a high premium on continued education and learning. We constantly pursue new and better ways to help others live pain-free on a daily basis.
Be Great
We believe mediocre is unacceptable (and far too common). We have worked hard to become a world leader in natural back pain relief and are working even harder to become the leading resource worldwide for natural pain relief.
Helping People
We believe everyone deserves an opportunity for a better, pain-free life. We believe in providing natural health alternatives which provide quick and lasting pain relief without the dangers associated with medications and surgery. And we provide a hand up to those with limited resources by offering much of our best advice through our free books, articles, audios, videos, email newsletter and website.
Trust
We consider trust to be earned and revocable at any time. We work tirelessly to exceed expectations and provide only the best advice, products and experience available anywhere. Our desire is to help every person with pain live a happier, healthier and pain-free life.
Satisfied Customers
Has our team fulfilled our mission and core values? The results speak for themselves… read testimonials from our satisfied customers.
Written By:
Updated:
October 29,2018