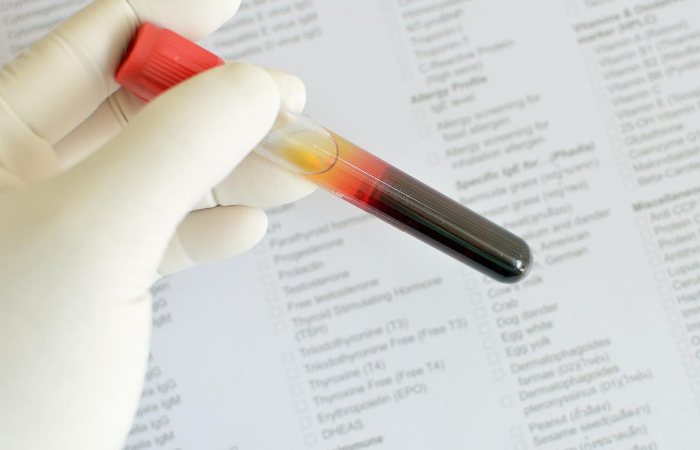 It's time to put the "cholesterol myth" to bed.
You see, cholesterol has been mainstream medicine's heart disease scapegoat for decades.
Yet numerous studies reveal total cholesterol is a terrible indicator for cardiovascular disease. One Japanese study even shows folks with higher cholesterol live longer.
And while I always recommend to keep your LDL and HDL levels in check, the dangers of cholesterol have been overblown.
So now it's time to focus on the REAL issue robbing Boomers of their health and vitality.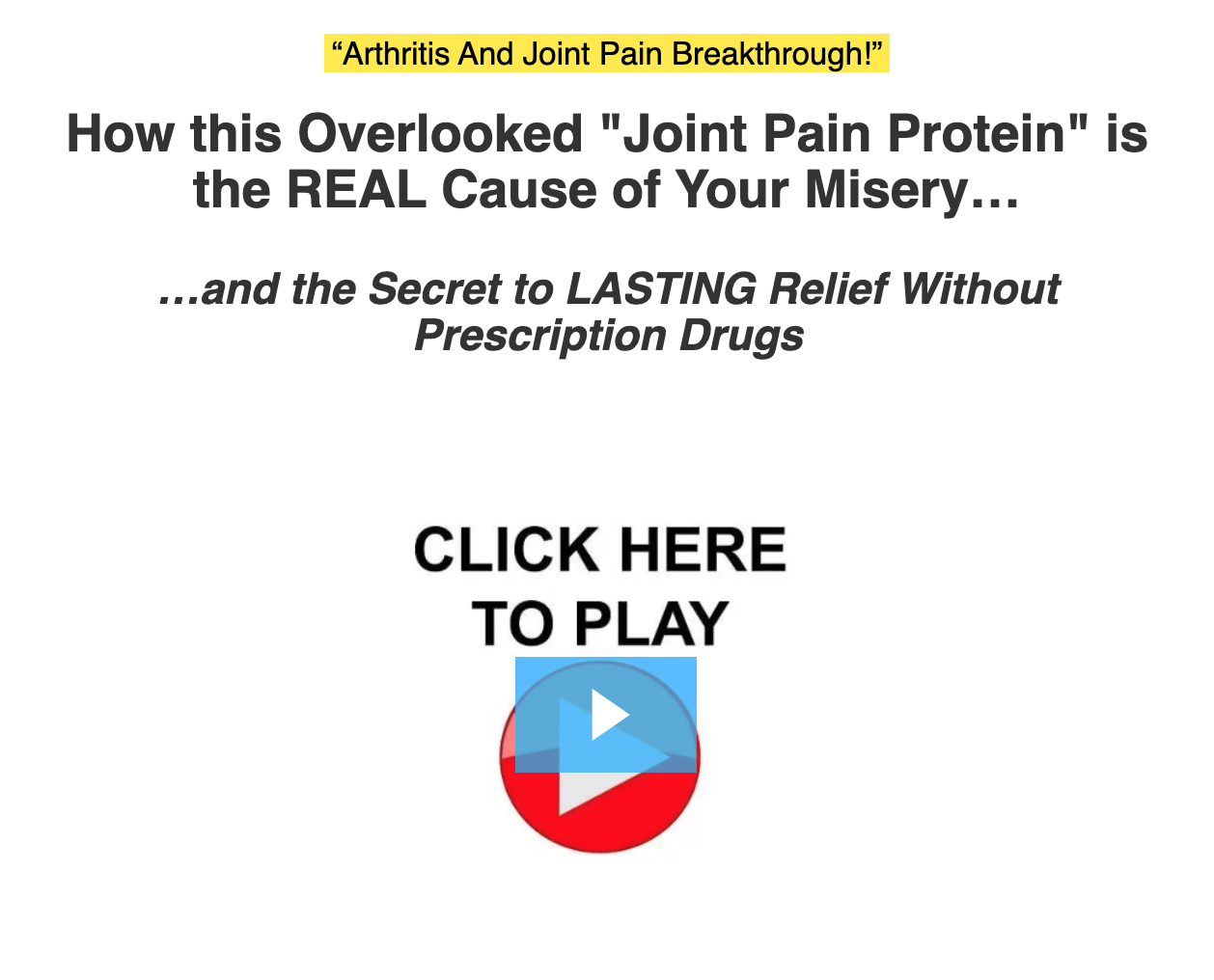 What am I talking about?Thick, sticky blood (formally, hypercoagulation).
Because unlike cholesterol, modern studies show high blood viscosity is a MAJOR risk factor for heart disease.
Viscosity is a measure of a liquid's thickness.
For example, honey has high viscosity and water has low viscosity.
But what happens when you have high blood viscosity (i.e. your blood "gets too thick")?
Well, the now famous Edinburgh Artery Study (and evidence from other prestigious journals) has discovered a strong link between thick blood and…
Excess belly fat…
High blood pressure…
Diabetes…
Glaucoma and macular degeneration…
Aging…
Blood clots and deep vein thrombosis (which can cause a pulmonary embolism – a blockage in one of the pulmonary arteries in your lungs)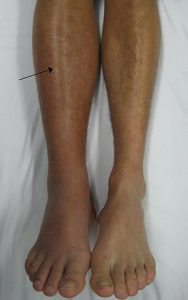 And to make matters worse…
A study from the UC Davis Medical school shows a connection between thick blood and Alzheimer's Disease.
In other words, while mainstream medicine obsesses over cholesterol…
Thick blood has been robbing millions of their youth, vitality, and independence.
So if you're remotely interested in keeping your wits, staying out of a nursing home, and warding off the grim reaper…
Then you NEED to watch out for the real cause of sticky blood…
The REAL Cause of Hypercoagulation: Fibrin
Obesity, smoking, or even sitting for too long can lead to hypercoagulation and blood clots.
But if you're a regular reader, there's another factor you might have heard me mention…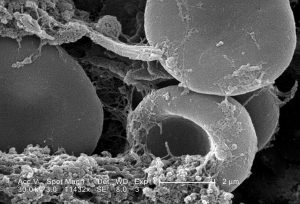 Yet most doctors forget about when it comes to syrupy blood.
Excess fibrin.
Fibrin is that "sticky" scar tissue your body uses to help cover and heal wounds. Fibrin helps close wounds and repair cells.
And what does "scar tissue" have to do with thick blood and heart health?
Everything!
Studies show excess fibrin can result in chronic joint pain, inflammation, heart disease, and even cancer.
And studies from Columbia University and the University of Amsterdam show a strong link between excess fibrin and hypercoagulation.
Here's the rub:
Fibrin is sticky, strong and forms a very fine "mesh" that looks like a net.
Under normal circumstances, fibrin is not a problem.
But in our modern world, fibrin is overproduced.
In most folks, fibrin is a runaway freight train. Scientists say it comes from chronic inflammation caused by environmental toxins and highly processed foods.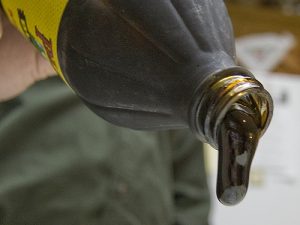 What happens next?
Large hunks of this excess fibrin enter your bloodstream. This transforms your blood into a syrupy, gooey mess. It now runs like thick molasses through your veins and arteries.
The result?
Harvard doctors say blood with the consistency of "motor oil" is harder to pump. This puts extra stress on your ticker. It's harder for your red blood cells to deliver oxygen and nutrients to organs and tissues.
Plus, evidence shows hypercoagulated blood is harsh and coarse.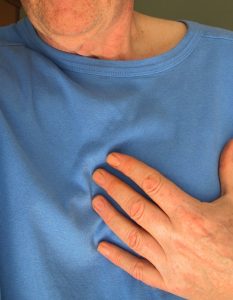 What does this mean?
Imagine you take out all of the blood from your body, mix it with sand, and then put it back in.
This "grainy" blood now rubs against your arteries' sensitive lining, doing damage every time your heart beats.
And health experts say this can spell "doom" for your heart and arteries.
That's the bad news.
The good news?
There's a simple way to get your blood back to a healthy viscosity.
But WARNING:
Avoid any of Big Pharma's pills.
Here's why:
"Blood Thinners Almost Killed Me…"
Warfarin (aka "Coumadin") and other blood thinners are mainstream medicine's weapon of choice to fight hypercoagulation.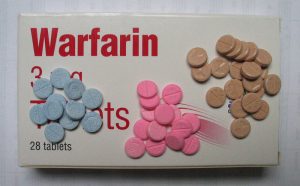 There's just one issue:
Blood thinning drugs come with some of the WORST side effects of any Big Pharma pill.
You could say the "cure" is worse than the disease.
Anyone who has been on them – or has seen a loved one suffer their effects – knows they should be avoided like the plague.
Blood in urine, external bleeding, internal bleeding, liver damage, and even death. Because in 2011, hundreds of people died from side effects stemming from the blood thinner dabigatran (Pradaxa).
Plus, this is another case of Big Pharma treating the symptoms, NOT the condition. Blood thinning drugs are not specifically designed to dissolve excess fibrin that causes goopy blood.
Dr. Mother Nature has a better way to do that.
"Eat" Away Excess Fibrin With
Dr. Mother Nature's Fibrin Munchers
They're called proteolytic enzymes.
And what do proteolytic enzymes do?
Studies show they naturally "munch away" hunks of fibrin in your bloodstream. Scientists also say they eliminate "bad" prostaglandins that cause excessive inflammation.
Now, proteolytic enzymes occur naturally in your body. However, after age 27, the body's production of proteolytic enzymes plummets. By age 50, production has slowed to a crawl.
And if that wasn't bad enough…
Your body isn't naturally equipped to dissolve the amount of fibrin you're getting due to rampant inflammation from chemicals in our modern environment.
In other words, inflammation has "broken" your body's ability to produce ENOUGH proteolytic enzymes to dissolve hunks of massive fibrin overgrowth.
And it's pretty much impossible to boost your store of proteolytic enzymes through diet alone – even if you switch to an all-natural, organic diet.
But you can safely and easily replace them through supplementation. And unlike many vitamins and drugs, you literally cannot get too many enzymes.
When one considers how helpful they are for reversing damage in your cardiovascular system… relieving joint pain… inflammation from diabetes… AND safely keeping your blood thin…
It's not just a "good idea" to find a high quality proteolytic enzyme supplement for daily use…
It's essential.
Plus, proteolytic enzymes have over 40 years of use… and over 160 peer-reviewed studies verifying their effectiveness.
So know that unlike many "miracle" supplements, proteolytic enzymes are NOT all hype. Science shows they actually work.
However, there are only a handful of proteolytic enzyme supplements on the market.
Fortunately, you can get the world's most potent proteolytic enzyme supplement right here at the Healthy Back Institute®.
It's called Heal-n-Soothe®.
Click here to learn more about how Heal-n-Soothe® can help you.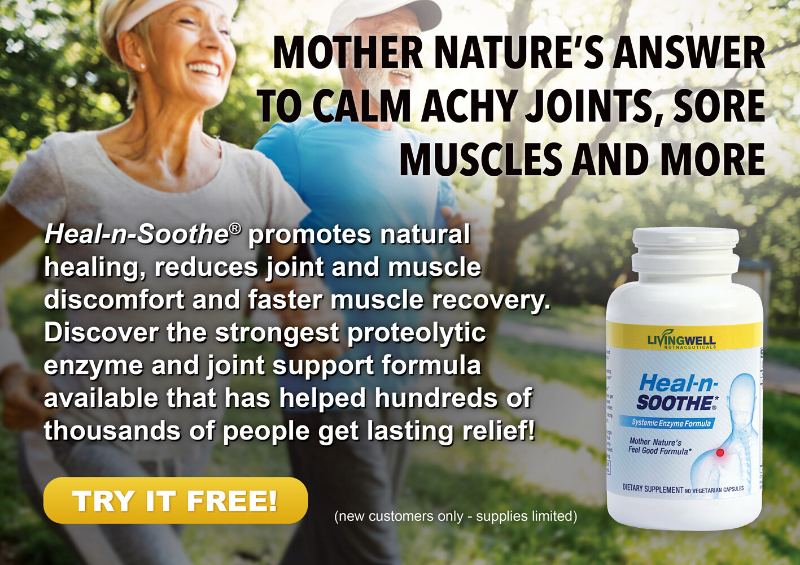 Read more:
How to Boost Your Immune System Right Now
Is One Muscle Responsible for Your Back Pain? Take the Test
11 Best Habits for a Happy Healthy Life