I get a lot of flak from the mainstream medical community.
They call people like me "quacks"…
Or "snake oil salesmen"…
Just because I believe people have a right to know there are safe and effective natural solutions for just about every health condition under the sun.
But the more people learn the truth, the more it cuts into Big Pharma's profits.
They don't like that too much.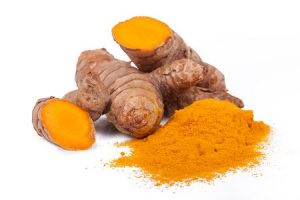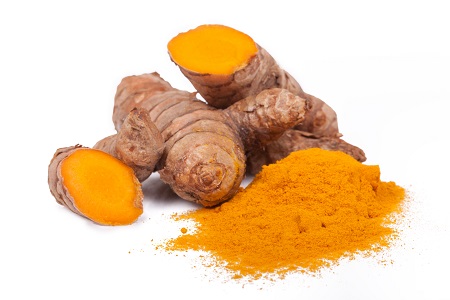 So it REALLY burns me up when I see other "alternative health experts" pushing inferior products… just to cash in.
Or telling half-truths to sell their goods.
That's exactly what's happening with turmeric.
If you've picked up a magazine or logged onto the Internet in the past year, I'm sure you've heard of it. Turmeric sales have skyrocketed over the past few years.
Here's the reason for the hype: Turmeric has an active ingredient called curcumin.
Curcumin is a staple in Indian food. It's what gives curry its golden yellow color. And research shows it's effective at knocking out inflammation and easing aching joints.
Don't get me wrong…
Turmeric is a fantastic healing herb… But there's one BIG PROBLEM with all the turmeric hype:
You're not getting the whole story.
With so many fly-by-night new "supplement gurus" cashing in on the turmeric hype, they've left out a very important fact.
You see, there's a MUCH better way to take turmeric. One that skyrockets its potency and effectiveness…
Turmeric works by "shutting down" your body's COX-2 enzyme.
The COX-2 enzyme is your body's "pain enzyme." Scientists say it plays a key role in the inflammation.
And while turmeric can definitely help… There's a way to harness the healing powers of turmeric that will make turmeric work MUCH BETTER for YOU.
You see, the best way to halt that nasty COX-2 inflammation enzyme from keeping you in pain is with turmeric AND…
Turmeric Relieves Pain BETTER With Proteolytic Enzymes
A "secret" pain-relieving enzyme with 70 years of use and over 160 peer-reviewed, verifying studies proving its effectiveness.
I'm talking about proteolytic enzymes.
European doctors have used proteolytic enzymes for over 70 years to treat everything from chronic pain and sports performance to chronic diseases like cancer.
Proteolytic enzymes are so effective because they break down excess fibrin.
Fibrin is your body's first response to pain and injury. Fibrin is the base material for clots, scabs and scars. In normal amounts, it's a good thing.
But when fibrin grows out of control because of chronic inflammation, you end up in pain.
A lot of it.
That's where the proteolytic enzymes come in… They act like a clean-up crew for excess fibrin.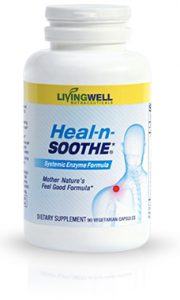 Now, for the first time, there's a brand new way to combine this "miracle" enzyme with turmeric… And provide a double-whammy of relief wherever it hurts.
I use this breakthrough technology in Heal-n-Soothe®. So that you have the most advanced pain relief available. And it's ALL NATURAL.
But I've done more than that in my Heal-n-Soothe® product.
After years of researching the most potent natural pain-relieving remedies on the planet, I came to a realization…
There's a reason Mother Nature has so many effective pain-relieving weapons in her war chest. They were never meant to be used alone.
Taking just one — like turmeric — will help alleviate pain and inflammation.
But when you COMBINE them, the results are incredible. I'm talking about off-the-charts pain relief.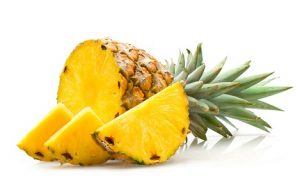 Take bromelain, for example. It's an enzyme found in pineapple. It's so powerful that hospitals even use it to relieve post-surgical pain.
A number of studies show it works to treat osteoarthritis pain.
One study looked at patients with degenerative spine or painful joint conditions. Taking bromelain alone cut chronic pain in HALF and acute pain by 60 percent!
And then there's devil's claw…
It's one of the most commonly prescribed treatments for pain relief in Europe. In fact, devil's claw accounts for nearly 75% of all prescriptions for rheumatoid arthritis in Germany.
It also slashes painful symptoms of tendonitis, bursitis… even lower back pain! Devil's claw has active ingredients called harpagosides.
A study published in the journal Rheumatology compared a Devil's Claw extract of 60 mg harpagosides a day and 12.5 mg a day of Vioxx for six weeks in 79 patients with severe lower back pain. The results? Devil's Claw was as effective as Vioxx—without the terrible side effects.
And these are just a few of the potent natural pain relievers found in Heal-n-Soothe®. It also has ginger, boswellia extract and so much more…
I've carefully researched each and every ingredient. And studied how they work together to provide the ULTIMATE in pain relief.
You won't find this unique combination of pain-relieving ingredients in any other product on the market.
These carefully selected natural ingredients are what helped me put an end to years of debilitating pain. My Heal-n-Soothe® has helped tens of thousands of people around the world live pain-free.
To learn how Heal-n-Soothe® can help YOU stop the pain NOW, just click here.
A life without pain is just one click away…
What are you waiting for?
References
Brien, Sarah, et al. "Bromelain for Treatment of Osteoarthritis: a Review of Clinical Studies," Evid Based Complement Alternat Med. 2004 Dec; 1(3): 251–257.
Stewart KM and Cole D. "The commercial harvest of devil's claw (Harpagophytum spp.) in southern Africa: the devil's in the details." Journal of Ethnopharmacology. 100.3 (2005):225-36.
Chrubasik S et al. "A randomized double-blind pilot study comparing Doloteffin and Vioxx in the treatment of low back pain." Rheumatology (Oxford). 42.1 (2003):141-8