Advocates for alternative medicine and natural cures are often attacked for suggesting there's a Big Pharma conspiracy to keep us sick…
I've been saying it for years: Big Pharma lies and keeps REAL cures from you because it keeps their wallets fat and their investors happy.
Sure, we all want to believe that our own personal doctor has our best interests at heart. And don't get me wrong… there are a lot of well-meaning doctors out there…
But they're just small pawns in a behemoth medical system that really only has one main focus: profit.
And how do they keep the cash rolling in?
By treating your symptoms…
NOT by curing you.
The longer they can keep you sick, the longer can keep "treating" you. That's good for their bottom line.
Learn more about cures that Big Pharma doesn't want you to know about in your free copy of The End of All Disease.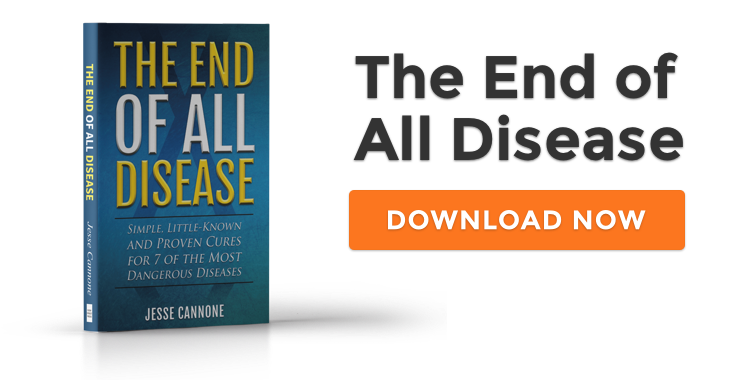 If you have any doubt about whether this is true or just part of an imaginary Big Pharma conspiracy, look no further than the recently leaked memo from a Goldman Sachs analyst…
The memo was sent from analyst Salveen Richter to investors about new advances in gene therapy. In a nutshell, this type of therapy would allow doctors to inject therapeutic genes into infected or abnormal cells.
Done right, it could cure you.
But according to the memo, this therapy may not be "economically viable."
Richter and colleagues spelled it out pretty clearly:
The potential to deliver "one shot cures" is one of the most attractive aspects of gene therapy, genetically engineered cell therapy, and gene editing. However, such treatments offer a very different outlook with regard to recurring revenue versus chronic therapies… While this proposition carries tremendous value for patients and society, it could represent a challenge for genome medicine developers looking for sustained cash flow.
Wow.
It doesn't get any clearer than that, does it?
The Big Pharma Conspiracy: They get rich while you stay sick
This Big Pharma conspiracy is bigger than Big Pharma. It's also the FDA and the entire mainstream medical establishment. And if they have their way, this therapy won't be available to the average Joe anytime soon…
This isn't the first time a powerful entity stepped in to squash a cure.
Just look at what happened to Dr. Stanislaw Burzynski's promising cure for cancer…
Dr. Burzynski's natural cancer treatment was saving the lives of patients that mainstream doctors called "incurable." But instead of being hailed as a hero, he was fined and tossed in jail!
And what about Dr. Max Wolf, the Columbia University professor who discovered the healing power of proteolytic enzymes?
Never heard of him? I'm not surprised. His enzyme therapy has been used to treat joint pain and arthritis in Europe (and Asia) for DECADES.
But you'll never hear about his work here because…
That's right. There's no money in it for Big Pharma.
They don't even want you to have access to the incredible natural treatment that saved Peyton Manning's football career…  and spared him from undergoing a FOURTH back surgery.
Keeping you sick, in pain and dependent on them is their goal. Treating your symptoms with "chronic therapies" is their bread and butter.
And here's the most astonishing part…
We already know what's making us sick… and we know how to treat, prevent and REVERSE just about every chronic disease you can think of.
I'm talking about cancer, heart disease, diabetes… you name it.
But there's NO WAY Big Pharma wants you to know about it.
The good news is that they can't control your access to information.
You CAN cure disease without drugs
I've made it my personal mission to make sure every single person who wants to know the TRUTH about real, natural cures has access to those cures.
If you're ready to take back control of your health… if you want to know how to cure the world's deadliest chronic diseases, you'll want to check out my book The End of All Disease.
I am so passionate about getting this life-saving information into your hands that I'm giving it away for FREE.
To download your copy, just click this link.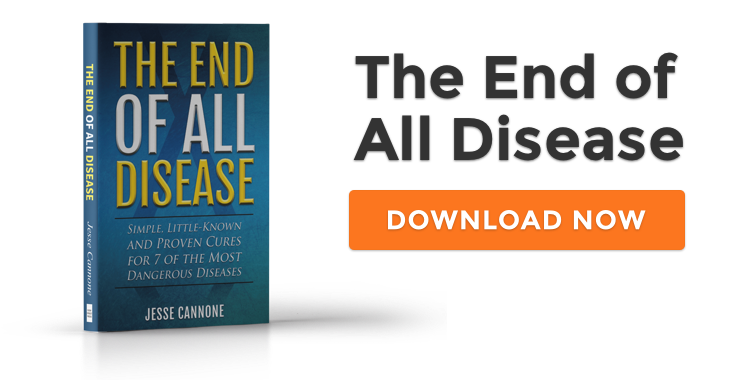 Related content:
Big Pharma Wants to Squash This Stem Cell Therapy Treatment
3 Drug Company Propaganda Techniques You Should Know