Loading the player...
Whether you own an inversion table or are thinking about buying one, you should know that inversion therapy, specifically inversion table exercises, are among the fastest ways to get safe, natural relief from back pain.
How fast? Try 10 seconds to pain relief fast.
That's according to a study which measured lower back muscle EMG activity — which directly corresponds to muscle pain. In those first 10 seconds, EMG activity dropped by 35%.
And the pain relief lasts, too.
Another study found 175 patients with back pain so bad they couldn't work. After just 8 inversion treatments, 155 of them had such good results they were able to return to full-time work. That's almost 9 in 10.
Even the worst cases can often be helped with inversion. In yet another study at Newcastle University in England, 70% of patients were able to avoid back surgery thanks to inversion therapy.
That's all great news for back pain sufferers, but what are you supposed to do with your inversion table once your back pain is a thing of the past too? Does it just sit in the corner collecting dust?
It shouldn't!
An inversion table can help you work your muscles in ways you've never tried before.
Here are 5 inversion table exercises to take your table sessions to the next level.
Inverted squats 
While fully inverted, use your glutes and hamstrings to pull yourself up. This very challenging exercise strengthens your glutes and hamstrings. Most lower back pain sufferers find these muscles are weak, contributing to their pain.
Inverted crunch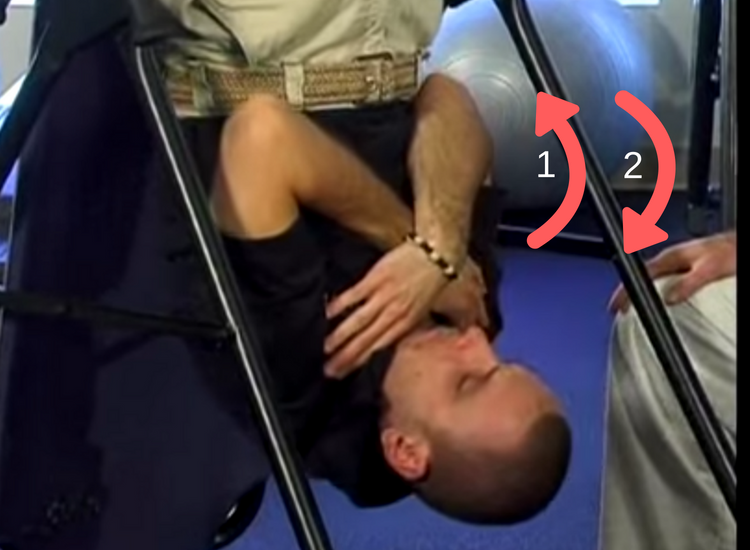 Again in the fully inverted position, place your hands on your chest and use your abs to lift your upper body about one-third of the way up. A great core muscle workout.
Inverted sit-up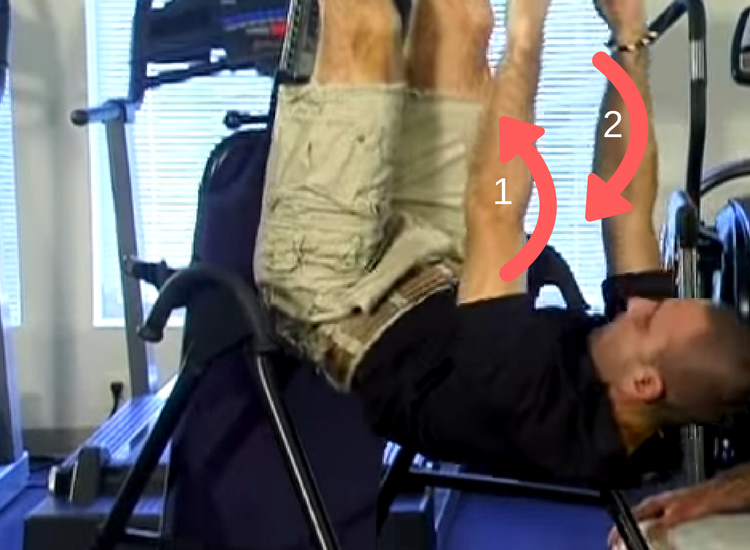 In the full inverted position, extend your arms as if you were reaching for your feet and try to touch your toes. Some experts say that one inverted sit-up is equivalent to 10 regular sit-ups.
Inverted rotation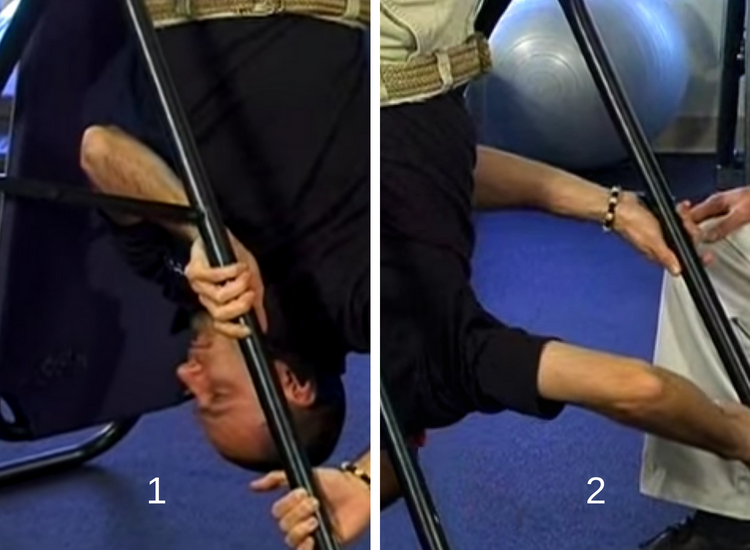 While in the fully inverted position, reach with the opposite hand to the table legs and pull yourself into rotation, then switch hands and do the same for the opposite side. This is a great way to improve flexibility and stretch tight muscles all along your side.
Increased decompression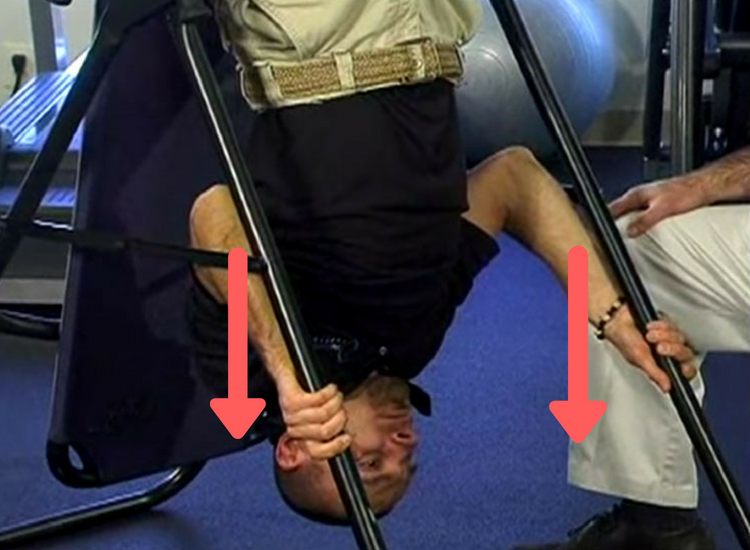 One more time in the fully inverted position, grab the table legs and pull down. This allows you to increase and control the amount of decompression if you want or need more.
If you are looking for a new inversion table or are unsatisfied with your current one, we recommend the Seated InLine Inversion System.
We've used the Seated InLine Inversion system for years, and have found it to be one of the superior products available on the market. For more info, click right here.
Read more:
The health benefits of inversion therapy
10 simple pinched nerve exercises
Herniated disc treatments that work
Sources
Nosse LJ. Inverted spinal traction. Archives of Physical Medicine and Rehabilitation. 1978 Aug;59(8):367-70.
Sheffield FJ. Adaptation of Tilt Table for Lumbar Traction. Archives of Physical Medicine and Rehabilitation. 1964 Sep;45:469-72.