Spinal decompression can provide near instant back pain and sciatica relief by removing pressure placed on nerves where they exit your vertebrae.
Inversion therapy, which has been around in one form or another for over 2,000 years, has been shown so effective at eliminating back pain that 70% of those who tried it were able to cancel upcoming back surgeries.
And for those who cannot or are uncomfortable inverting, this brand new device that gets our highest recommendation provides the SAME benefits as inversion, without the need to hang upside down!
While I highly recommend getting one or both devices for at-home spinal decompression, if that's not an option for you right now there is another option. And this one doesn't cost you a dime. It only takes a little practice.
Dr. Mark Wiley and Steve Hefferon demonstrate how to use this standing stretching technique to get spinal decompression without any device at all. Since it does take careful attention to how you do the stretch to get the best results, you may want to have a partner help you like in the video.
Give it a try, then let us know in the comments below how it works for you!
#1 Recommended for Spinal Decompression
NO Hanging Upside Down, NO Joint Pain at All…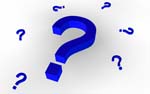 This Brand New Device Gets Our
HIGHEST RECOMMENDATION
for Providing You All the Benefits
of Spinal Decompression…

And all you need to be able to do is stand and lean forward…
Click above now!