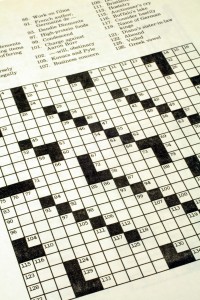 Need pain relief, like, yesterday?
Keep a challenging crossword puzzle, Sudoku game, or any type of brain puzzle within your reach — recent research shows puzzles help relieve pain by distracting your brain!
Researchers from Columbia University reduced pain by giving participants a placebo or a difficult memory task — and both methods reduced pain significantly.[i]
Interestingly, the pain relief was even better when the placebo and the memory task were combined, which means using a tool you expect to give you pain relief combined with a fun distraction like a crossword puzzle can maximize your pain relief naturally.
Pac Man Eats Pain?
Other research has shown that playing video games or using virtual reality is also effective for relieving even severe pain, also by way of distraction. When using a virtual reality system developed by the University of Washington, burn patients reported large reductions in pain intensity, the amount of time spent thinking about pain and how unpleasant they found their pain.[ii]
The virtual reality acts as a mental escape, whereas when you do a puzzle or other challenging task, the part of your brain that controls high-level cognitive functions like working memory and attention is activated. In other words, the positive distraction keeps your brain busy so it's less apt to focus on or process your pain.
There's absolutely no drawback to using distractions to relieve your pain (assuming you're not distracted while driving, of course!), and the best part is you can use virtually any activity that occupies your attention. If Sudoku and crossword puzzles aren't your thing, try painting, knitting, listening to music, reading, meditation or even rhythmic breathing.
Like virtual reality, visualization can also be a powerful tool to help your mind escape to a more peaceful, pain-free place, and it's easy; simply concentrate and imagine yourself in a happy, pain-free state, such as wading into the ocean at the beach or sitting at the edge of a stream in a lush forest.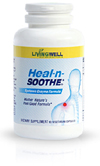 It's Yours…FREE
For the times when you need relief now, you can also rely on Heal N Soothe … the fastest way to stop pain instantly … and for good. Heal N Soothe is the most powerful systemic enzyme formulation in the world — and it also contains numerous other herbs, vitamins and nutrients that have been proven to have anti-inflammatory effects. Together, they make one extremely effective combination that both reduces inflammation and promotes healing, which is why we called it Heal-n-Sootheâ"¢.
BEST OF ALL, you can get your FREE bottle today … which means the faster your order yours (for FREE), the faster your pain relief will be.
You simply cannot find a more effective and powerful supplement. You can't even purchase an enzyme formula like this at your local drug store. So by all means, embrace brain puzzles and other methods of pain-relieving distractions, but also keep a bottle of Heal N Soothe at the ready…
Your first bottle is free, and after that the formula is so effective that we guarantee it'll stop your pain — or we'll buy it back. So there's absolutely no risk — just safe and natural pain relief, fast…