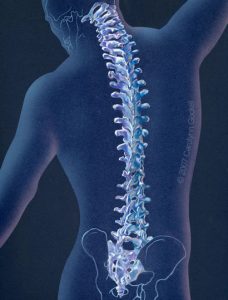 Natural remedies are becoming more and more popular among people dealing with spine conditions. High doctor bills and harsh side effects are swaying people to look for safer, more affordable ways to treat pain. Of course, there is quite a bit of controversy over whether or not natural remedies are as effective as traditional treatments. Some "experts" believe that prescription pain killers and corrective surgeries are the only way to go. If you have been to a doctor lately, it is highly likely that they prescribed some form of NSAID's of pain pills.
We are not here to criticize doctors and modern medicine; after all, we probably wouldn't be here without them. However, it is a little concerning that most doctors do not tell patients about more natural remedies for conditions like back pain, herniated discs, and others spinal issues.
Natural Alternatives to Pain Medicine
It is one of our main goals here at The Healthy Back Institute to inform people about all the remedies that are effective, so that they can chose what is right for them. For example, there are natural alternatives to pain killers that are as effective in providing relief from chronic pain. Heal-N-Smoothie is an all natural ant-inflammatory that contains some of the strongest natural pain fighting ingredients. Unlike prescription pain medicine, Heal-N-Soothe does not come with scary side effects. You can learn more about Heal-N-Soothe by clicking the link below.
All Natural Pain Fighting Supplement
We review a wide variety of natural remedies on the products section of our website. In addition to natural pain creams and anti-inflammatory supplements, there are several products that will enable you to treat your pain without drugs or surgery. We professionally review dozens of products each year and only recommend items that we feel can help you help yourself.
Click Here to Visit the Products Section of Our Website
We also have dozens of videos that demonstrate other natural remedies for common spine conditions, including simple stretches and exercise that you can do right now. Click on the link below to visit the videos section of our website.
Click Here to Visit the Video Section of Our Website
Filed Under:
Back Pain
Written By: Updated:
December 19,2011