Do You Feel What I Feel?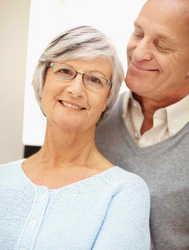 You may not realize how your spouse's reactions to sensitive subjects affect your chronic pain, but they do. A recent study in The Journal of Pain concluded the emotional pain — even if you're the caregiver — is felt more acutely by one gender over the other.
Prior studies had concluded women were more vulnerable to greater pain, distress and depression when coping with chronic pain. Based on surveys conducted on 78 Midwestern couples, however, men may be more sensitive than women, regardless if they're the ones doing the caregiving or receiving the care.
(For the record, women made up the majority of chronic pain sufferers in the study, low back pain was the most frequent complaint, and osteoarthritis, fibromyalgia and disk problems were the most common diagnoses.)
Do We Have Enough Money in the Bank?
Participants spent the final 15 minutes of a three-hour interview session discussing a painful emotional subject — think family finances — during which each partner explained how they felt about the challenge, then collaborated on possible solutions.
Expecting more validation of previous research, researchers were very surprised to learn that men — caregivers and pain sufferers — were far more sensitive to the negative reactions of their wives. Blame these unexpected results on a very uncomfortable reversal of traditional gender roles within a marriage complicated by the presence of chronic pain.
One silver lining to these results: When devising interventions, doctors should assess and treat both the caregiver and the pain patient, not solely the latter.
The results of this study underscore the fact that dealing with pain isn't a solo journey or that both men and women aren't affected by such challenges, giving more weight to the old proverb, A problem shared is a problem halved.
To that end, caretakers and pain sufferers can benefit greatly by reading The 7-Day Back Pain Cure FOR FREE!
Filed Under:
Back Pain
Written By: Updated:
December 20,2011