You know carrots are one of those foods that improve vision, with their high beta-carotene content.
They also provide eyesight-boosting lutein and zeaxanthin.
So do celery and broccoli.
And tomatoes are hands down the best source of lycopene.
Eating foods rich in these nutrients on a regular basis is one of the most important dietary ways to preserve your vision.
But here's a little-known secret: eating avocados dramatically boosts the amount of these important carotenoids your body absorbs.
The pair of studies reported in The Journal of Nutrition reported eating avocado with your veggies improves absorption this much:
Alpha-carotene 7.2x more!
Beta-carotene 15.3x more!
Lutein 5.1x more!
Lycopene 4.4x more!
(RELATED: 2 mega-powerful nutrients that affect eye health)
Since carotenoids are fat soluble, it's likely the heart-healthy monounsaturated fat in avocados plays a role.
And eyesight bonus: the dark green fruit closest to the avocado's skin carries 11 of these eyesight-saving nutrients.
What tastier way to preserve your vision than combining the richness of avocado-based guacamole with these delicious carotenoid-containing veggies?
The following recipe is featured in my Live Pain Free Newsletter, which is full of groundbreaking information that can change your health and well-being.
---

Guacamole ingredients
• 1 large ripe peeled avocado, mashed
• 1 medium tomato, chopped
• 1 bunch cilantro, chopped
• 1 bunch scallions, chopped
• Juice of 2 limes (or 2 tablespoons of lime juice)
• 1 clove garlic, minced
• pinch of sea salt and black pepper
Instructions
Mix all guacamole ingredients together and serve with dipping veggies.
Suggested dipping veggies
Carrots, celery sticks and broccoli florets are all rich in carotenoids and easy to dip.
Discover more tips to live a healthier, more vibrant life in every way by signing up for my Live Pain Free Newsletter.
Every Live Pain Free member has access to dozens of audios and hundreds of articles with information you won't find anywhere else.
The newsletter also features an article about how you can make your eyes LOOK YOUNGER, too. Learn more right here.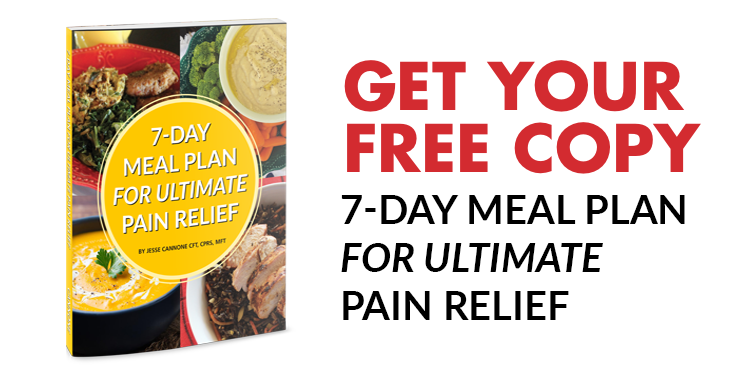 Read more
2 mega powerful nutrients that affect eye health
9 vegetables that make you beautiful
3 vegetables that fight abdominal fat
---
References
Unlu NZ, et al. Carotenoid absorption from salad and salsa by humans is enhanced by the addition of avocado or avocado oil. The Journal of Nutrition. 2005 Mar;135(3):431-6.
Schiller E. Why You Should Peel Avocados. California Avocado Commission. 2014 Aug 7.
Mateljan G. The World's Healthiest Foods. 2nd ed. 2015. Pp. 132-139.
Holistickenko.com