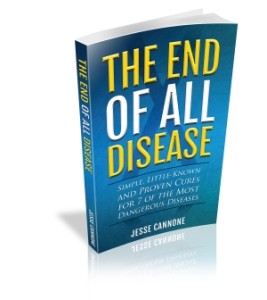 The following is adapted from Jesse Cannone's latest book, The End of All Disease. To get a free copy, click here
Many things classified as heart disease are really risk factors or causes of major, catastrophic health events. With just a few simple changes even serious damage to your heart can be stopped and reversed.
The key is getting chronic inflammation under control. And the easiest way to accomplish this is through diet. Start by consuming less sugar products with soybean oil in them. Bump up your intake of Omega 3 essential fatty acids (whether from high-quality supplements or from consuming more healthy fish). And reduce oxidative stress with more antioxidant rich foods
For more in-depth info about the treatments recommended here I recommend you consult The End of All Disease book.
Click here to get your free copy today
Filed Under:
Back Pain
Written By: Updated:
October 17,2014