When Are You Too Old to Help Your Pain?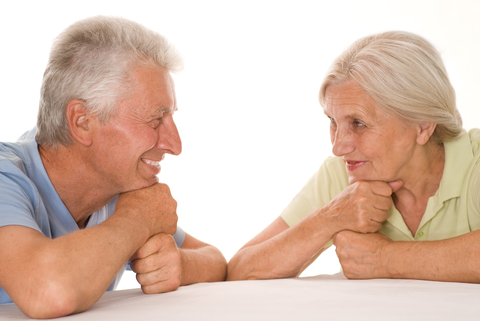 Chronic pain impacts 100 million Americans, making it one of the most common public health problems in the United States.[i]
Back pain, neck pain, joint pain and headaches are among the most frequently cited types of pain, and also a leading reason why many turn to complementary therapies, after conventional drug treatments fail or cause too many side effects to continue.
Chronic pain becomes more likely once you hit middle age and often continues as you get older, leading many elderly adults to simply resign themselves to a life of pain. As written in the journal Pain:[ii]
"There is compelling evidence that a significant majority of the elderly experience pain which may interfere with normal functioning. Nonetheless, a significant proportion of these individuals do not receive adequate pain management."
Chronic Pain is Not a Normal Part of Aging
Whether you're 50, 70, 90 or beyond, chronic pain does not have to be a part of your daily life, nor should it be regarded as simply a consequence of getting older. You have the right to live pain-free no matter what your age, and you are never "too old" to seek options that will help you reach this goal.
Chronic pain management is just as important for those in their 20s as it is for those in their 80s, and many of the same strategies can be effective. The first step is simply realizing that chronic pain is not "normal" and it's not something you have to live with. As written by Steven King, MD, of New York University in Consultant 360:[iii]
"Multiple studies have demonstrated that when older patients have pain it is less likely to be adequately treated than when it is present in younger adults. No doubt one reason for this is that as we age we are more likely to develop diseases that can cause persistent pain, including commonly occurring ones such as osteoarthritis, diabetic peripheral neuropathy, herpes zoster, Parkinson disease, and cancer.

This has often resulted in pain being viewed as a "normal" and inevitable part of aging that must be accepted in return for having a long life.

It is true that there are challenges to treating pain in the elderly that are less likely to be present in younger adults, but they should not be viewed as insurmountable obstacles to providing relief."
You're Never Too Old to Benefit From Healthy Changes
Once you reach a certain age, you may think "it's too late for me to get healthy." You should release this self-defeating thought from your head, as the truth is it's virtually never too late to benefit from making healthy changes in your life.
Many of the changes that follow, for instance, can provide improvements to your energy levels, physical fitness, mental well-being, appearance and also your chronic pain management:
Following an anti-inflammatory diet. Inflammation is one of the key reasons why people suffer from chronic pain.
Exercising regularly, which has been found to reduce anxiety and depression, improve physical capacity, increase functioning and independence, and reduce morbidity and mortality in those with chronic pain.[iv] No matter what your age, an exercise plan can be tailored to fit your needs (consult a personal trainer for tips).
Meditating or trying other relaxation techniques (yoga, saunas, nature walks, etc.) to reduce your stress levels. Stress is pro-inflammatory and will make your pain experience worse.
Relearning proper posture, so that the way you sit and stand does not contribute to your pain.
Maintaining a healthy sleep schedule so your body has the proper time to rest, heal and refresh.
Why Pain Medications are Probably NOT Your Best Option
If you've ever tried pain relievers to manage your pain, you probably already know why they're probably not the best option: they're rarely effective at providing relief, and this is because they do nothing to treat the underlying cause of your pain.
At the same time, the prescription drugs that conventional pain treatment is notoriously dependent upon often lead to serious side effects, including gastrointestinal and heart-related risks, and dependency.
For example, one study revealed that while prescription opioid pain relievers for back pain were commonly used, psychological distress, unhealthy lifestyles, and health care utilization increased incrementally with duration of use.[v] In other words, the longer a person used a prescription pain medication for pain, the higher their likelihood of psychological distress, unhealthy lifestyle and use of health care services became.
What kind of a benefit is that?!
If you're thinking of giving up on your pain simply because the medications aren't working, or you're tired of their side effects making your health worse instead of better, it's time you learned about the number one natural defense against chronic inflammation, and chronic pain, that you can find — and why it's even more important the older you get.
Proteolytic Enzymes Can Benefit You at Any Age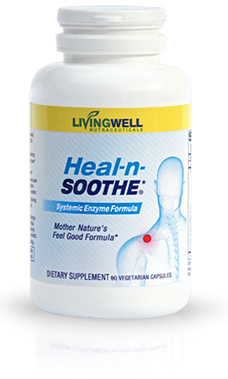 Proteolytic enzymes are naturally produced in your pancreas, but your natural production declines with age, which is why these inflammation-busters become depleted in people as they hit 40 and over.
Why does this matter?
Because proteolytic enzymes are the first line defense against pain and inflammation in your body. They operate on a "lock-and-key" basis, which means they can recognize good prostaglandins from bad prostaglandins (prostaglandins are hormone-like substances involved in inflammation).
When proteolytic enzymes' teeth fit into a 'bad' prostaglandin that's already run its course and has no more use, they dispose of it to let the GOOD prostaglandin come in and get rid of the pain. Plus, these enzymes work throughout your entire body to help it fight inflammation… dissolve scar tissue… cleanse and thin your blood… even boost cardiovascular, respiratory and immune function.
Unfortunately, your production of proteolytic enzymes, and with it your built-in pain protection, decreases dramatically around the age of 27. You don't need to let that happen, though, because you can supply your body with the proteolytic enzymes it needs at any age with Heal-n-Soothe (which has the added benefit of 12 anti-inflammatory ingredients effective at STOPPING pain in its tracks).