Startling Numbers From New Study!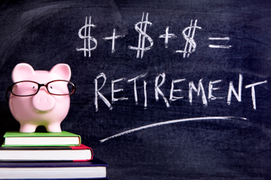 Baby Boomers who may be retiring in the coming years … and all those who are already retired … take note!
Compared to those who retire sooner for other health reasons, more than twice the number of early retirees due to back pain may have no savings by the time they reach age 65! That is according to Dr. Deborah Schofeld, co-author of a new study on the impact of back problems on retirement wealth and chairperson of Health Economics at the NHMRC Clinical Trials Centre.
Here's the lowdown on how back pain hits retirees in the pocketbook:
As many as 25 percent of back pain patients who leave the labor force early may not have a retirement nest egg by age 65, compared to healthy folks.
The discrepancy in wealth among healthy men who work until age 65 ($366,000) and those who retire early due to back problems ($5,400) is HUGE!
Great differences in median wealth at age 65 were somewhat similar among woman who retire early from back pain ($21,700) compared to those who worked full-time until their retirement ($256,500).
Back pain sufferers who kept working full-time until retirement accumulated less wealth than full-time workers with no chronic health problems, largely despite age or gender.
You CAN Turn Things Around Starting Now…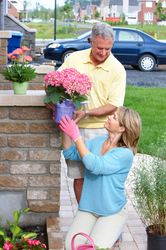 No matter where you are in life — still working or already retired — you can turn things around significantly, starting right now, with proven low-cost and safe solutions to prevent and overcome back pain.
How? For starters, you can keep up the latest in natural pain-taming techniques by joining the 1 million people around the globe who subscribe to our LoseTheBackPain.com newsletter.
AND if you're really ready to tackle the problem head on — whether it's back pain, sciatica or herniated disks — try the Lose The Back Pain system … a program unlike any other treatment because it focuses on identifying and addressing the underlying causes of the pain you feel.
Among the big advantages of the Lose The Back Pain system:
Discover a customized series of corrective exercises, stretches and self-treatments unique to your condition
Learn more about the 25 delicious foods that soothe your back pain
Eliminate the common mistakes you make while exercising that cause you more pain
No longer rely on anti-inflammatory medicines that provide only temporary relief (and put you at long-term RISK)…
Pain: Journal of the International Association For The Study of Pain
Filed Under:
Back Pain
Written By: Updated:
February 27,2012