I am always amazed when I see women wearing high heels…
How could you possibly put those things on, feel uncomfortable yet still walk around in them all day!
Well, the dangers of wearing "bad" shoes or shoes that just don't fit your foot well is real. And guys, before you say this doesn't apply to me, it does…
High heels aren't the only types of shoes I'd classify as "bad"… many mens dress shoes are almost as horrible when it comes to what they do to feet.
As humans we tend to take our feet for granted and seriously neglect them. Your feet are critical to good biomechanics and overall health and fitness.
Think about it… your feet serve as the foundation for your body and even the slightest problem in the foot can throw your entire body out of whack.
We received many emails and letters from customers who have followed our advice and ditched the heels and dress shoes and that alone resulted in huge reductions in pain.
So whether you are a woman who feels pressured to wear high heels or a man who has to wear "dress" shoes, I urge you to think about how you are treating and caring for your feet… and find a better pair of shoes.
First off, they have to support and fit your foot well… they shouldn't force your foot to fit the shoes, it's got to be the other way around!
Second, they need to feel comfortable. If your feet feel tired after wearing them for just a few minutes, they are probably not a great choice.
And last, forget "fashion"! Who cares what the thing looks like if it's not comfortable or worse, it's ruining your feet. And whoever said high heels looked good any way – I think they look stupid!
But worse is what they do to the feet of women who wear them… take a look at these pictures: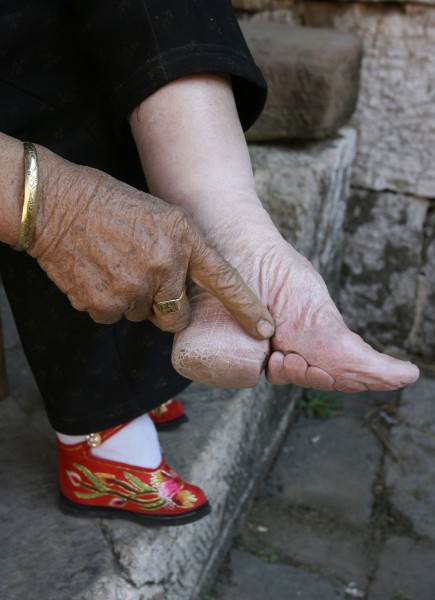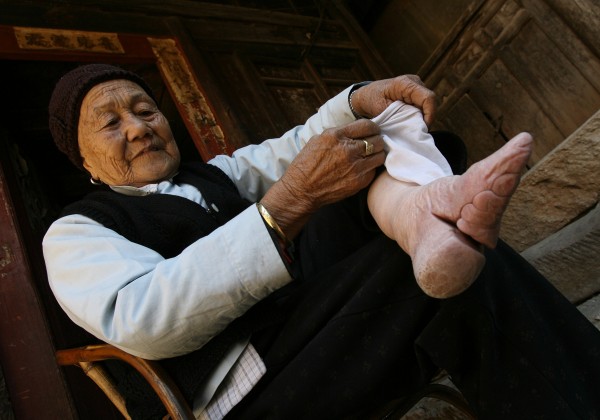 So does that make you want to wear some high heels? I hope not!
By the way, incase you missed it, last week I sent out an email about a new video we just added to the website. It's about trigger points and if you haven't already watched it, you can find it here:

NEW VIDEO Trigger Points: How They Develop and How To Treat Them
"How To Beat Back Pain at Work"
"Sciatica Relief in Just Minutes With One Simple Technique"
"How to Get the Best Results Using Inversion Therapy"
Wishing you the best,
Jesse Cannone, CFT, CPRS, MFT
P.S. I have several more new videos for you that are just about ready and I'll be sending those to you very soon… along with some great new articles too!
Filed Under:
Back Pain
Written By: Updated:
July 24,2008