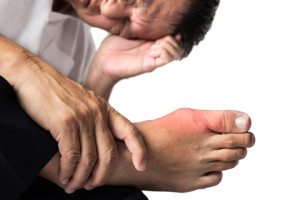 About 3 million Americans suffer from gout, a form of arthritis that leads to intense, painful swelling in your joints. Many people experience their first gout attack in their big toe, which may feel like sharp, intense pain along with swelling and stiffness.
The site of the attack will also be red and hot to the touch. After the big toe, gout may be felt in your ankles, heel and insteps, your knees, wrists and fingers and even your elbows.
Most gout attacks go away on their own without treatment, and there can be months or years before another attack occurs. However, if they occur frequently or if your attack was severe, you may find yourself developing anxiety over when the next gout attack may strike.
Gout is caused by an excess of uric acid in your body. Uric acid is a normal waste product, but if your body produces it in excess … or is unable to effectively remove it … it can lead to deposits of urate crystals in and around your joints.[i] These needle-like crystals are responsible for the pain that gout sufferers know all too well.
What Causes Uric Acid Build Up and Gout?
As for what causes excess uric acid to accumulate in your body, there are a number of factors, including:
Certain medications: Low-dose aspirin, diuretics and immunosuppressants may raise uric acid levels.
Excess alcohol: Too much alcohol, especially beer, which is high in purines, may raise uric acid levels and gout risk. In one study, men who drank the most alcohol had double the risk of developing gout as non-drinkers. According to Harvard Medical School:[v]
"Beer drinkers increased their risk by 50% for every daily serving, while those who drank hard liquor increased their risk by 15% for each drink."
Red meat and shellfish: These are high in purines, which are metabolized into uric acid.
Kidney problems: Your kidneys help your body keep just the right amount of uric acid in your bloodstream, but if they're not functioning properly an excess of uric acid may accumulate.
How to Treat Gout Naturally: 6 Steps
There are drugs available to treat gout, including allopurinol, which works by reducing your uric acid levels, and non-steroidal anti-inflammatory drugs (NSAIDs) to block pain and inflammation. But these drugs do not treat the underlying causes of gout, which can be a lifelong problem.
This means you could potentially need to take these medications for life, exposing yourself to a risk of long-term side effects. Fortunately, there are steps you can take to treat, and prevent, gout naturally:
6. Eat Cherries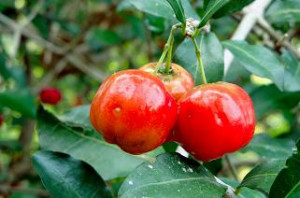 Cherries contain anti-inflammatory antioxidants including anthocyanins and bioflavonoids, which may lower your uric acid levels. People with gout cut their risk of recurrent attacks in half by eating about 20 cherries a day. Cherry extract was also associated with a 40 percent reduction in gout flare-ups.[vi]
5. Lose Weight
Losing weight helps reduce uric acid in your blood, and being overweight is a risk factor for gout.[vii] So staying active and eating right to maintain a healthy weight are important to prevent and treat this condition.
4. Limit Your Intake of Sugary Drinks
Drinking one sugary soda a day raised the risk of gout by 74 percent compared to those who drank soda less than once a month. Drinking two a day raised the risk by 97 percent. Orange juice, which is also rich in fructose, was also problematic, raising the risk of gout by 41 percent among those who drank it daily and 142 percent for twice-daily consumption.[viii] As mentioned, excess alcohol should also be avoided.
3. Drink Coffee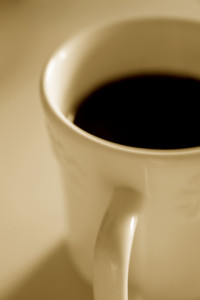 If you enjoy coffee, there's good news. Long-term consumption is linked to a lower risk of gout in both women[ix] and men.[x] Don't overdo it, of course, and avoid added sweeteners, but a couple of cups of black coffee a day may be beneficial.
2. Consume Plenty of Vitamin C
Vitamin C, either from dietary sources or via a supplement, is associated with a lower risk of gout, as higher vitamin C intake significantly reduces serum uric acid levels.[xi] Foods rich in vitamin C include kiwis, bell peppers, tomatoes, papayas, dark leafy greens, broccoli and citrus fruits. And drinking lemon water not only gives you an extra boost of vitamin C, lemons also stimulate your liver – beneficial when battling gout.
1. Proteolytic Enzymes
Gout is, at its foundation, an intense acute inflammatory reaction.[xii] This is why the first line of treatment for gout is typically anti-inflammatory therapy with nonsteroidal anti-inflammatory drugs. Before resorting to anti-inflammatory drugs, watch my video below, which uncovers quick and easy ways to reduce inflammation. Try limiting refined foods and sugar, which are pro-inflammatory, and focus instead on eating an anti-inflammatory diet. You should also embrace relaxation strategies, as stress can cause and exacerbate inflammation.
And, importantly, try the all-natural anti-inflammatory Heal-n-Soothe®, which has 12 natural inflammation-fighting ingredients, including systemic proteolytic enzymes, bromelain, turmeric, devil's claw, boswellia extract, rutin, ginger extract and more. You simply won't find a more powerful natural anti-inflammatory anywhere else, which is why anyone facing gout, must give this a try. And don't worry, there's absolutely no risk involved.
If you give it a try and don't think it's everything I claim, simply return your order within 90 days. You re automatically covered by our 90-Day Money Back Guarantee.
[i] American College of Rheumatology, Gout
[ii] Diabetes. 2013 Oct;62(10):3307-15.
[iii] JAMA. 2010 Nov 24;304(20):2270-8.
[iv] BMJ. 2008 Feb 9;336(7639):309-12.
[v] Harvard Medical School September 1, 2005
[vii] Arthritis Foundation, Gout Self Care
[viii] JAMA. 2010 Nov 24;304(20):2270-8.
[ix] Am J Clin Nutr. 2010 Oct;92(4):922-7.
[x] Arthritis Rheum. 2007 Jun;56(6):2049-55.
[xi] Arch Intern Med. 2009 Mar 9; 169(5): 502–507.
[xii] Arthritis Research & Therapy 2006, 8(Suppl 1):S3 
Filed Under:
Arthritis
Written By: Updated:
August 4,2015