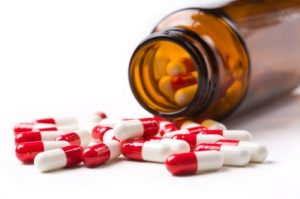 The U.S. Food and Drug Administration (FDA) has known for years that taking popular nonsteroidal anti-inflammatory drugs (NSAIDs) such as ibuprofen (Motrin, Advil), Aleve and Celebrex may be dangerous for your heart.
It was 2005 when the agency first warned that taking NASIDs increases your risk of heart attack or stroke, either of which can be fatal. Unfortunately, this wasn't until after the NSAID Vioxx caused up to 140,000 heart attacks in the five-year period it was on the market (it was pulled from the market in 2004).
Today the heart warning is already included in the Boxed Warning section of prescription drug labels, but since the drugs are so widely used, and in light of a new review, the FDA has taken the "unusual step" of strengthening the warning.[i]
The new warning was recommended by an expert panel, which reviewed safety information on both prescription and over-the-counter (OTC) NSAIDs, including observational studies, a large combined analysis of clinical trials, and additional scientific publications. The FDA's new warning includes the following:[ii]
Your risk of heart attack or stroke may increase as early as the first weeks of using an NSAID.
Your risk may increase the longer you use the NSAID.
The risk appears greater at higher doses.
NSAIDs can increase the risk of heart attack or stroke in patients with or without heart disease or risk factors for heart disease.
In general, patients with heart disease or risk factors for it have a greater likelihood of heart attack or stroke following NSAID use than patients without these risk factors because they have a higher risk at baseline.
Patients treated with NSAIDs following a first heart attack were more likely to die in the first year after the heart attack compared to patients who were not treated with NSAIDs after their first heart attack.
There is an increased risk of heart failure with NSAID use.
The FDA further stressed that both you and your doctor should "remain alert for heart-related side effects" the entire time NSAIDs are being taken. As mentioned, they can occur after just a couple of weeks of use and you may be affected even if you're healthy and have no risk factors for heart disease.
And it's not only heart risks you need to be concerned about. NSAIDs, including even OTC options like aspirin, are notorious for being hard on your gastrointestinal tract, leading to potentially fatal side effects such as bleeding in your digestive tract, ulcers and perforation of your stomach or intestines.
NSAIDs, which are one of the most common drug classes used to treat joint pain, may even disrupt cartilage synthesis and actually speed up the destruction of cartilage and joints.
Get a Handle on Your Pain Without Risking Your Life
Are you fed up with turning on the news only to hear yet another study uncovering serious risks about the painkiller you're using? At that point it's too late, isn't it? The potential damage has already been done!
Enter Heal-n-Soothe – a natural anti-inflammatory formula that contains the 12 most powerful and safest anti-pain ingredients, which not only decrease your pain but can also help reduce blood pressure … brighten and clear up your skin … give you a rock-solid immune system … cleanse and thin your blood … and much, much more!
Here are 6 great reasons you should ditch your prescription or OTC pain reliever and test out our 100% natural solution instead:
Reduces pain, inflammation and swelling WHILE healing the source of the pain. NSAIDs like aspirin often harm your body instead of heal it.

Dissolves pain in minutes with 12, 100% natural, inflammation-fighting ingredients.
100% safe — no side effects, unlike acetaminophen, aspirin, ibuprofen and others!
Contains the strongest and highest potency proteolytic systemic enzyme formulation available, to boost your immune system by cleansing your blood and killing viruses and bacteria so you get sick less often.
Improves joint mobility and flexibility by reducing stiffness-causing fibrin.
Scientifically proven to work through medical research studies.
If you've never heard of Heal-n-Soothe before, then today is going to be a day you'll remember; it's the day you finally found a safe solution to end your pain. With Heal-n-Soothe you'll feel quick pain relief in the short-term … and permanent healing in the long-term, without the side effects common to prescription and OTC drugs. No wonder one of our customers recently referred to it as "God in a Bottle."
[i] Harvard Health Publications July 13, 2015
[ii] U.S. Food and Drug Administration July 9, 2015
Filed Under:
Medications
Written By: Updated:
July 20,2015