… NEVER Eat These Worst Fast Food Heart Attacks!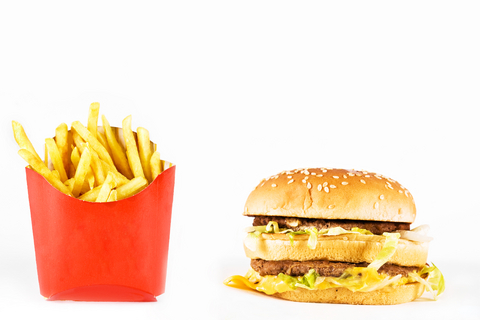 You know fast food isn't health food, but you might be surprised to learn just how much sugar, fat, sodium and calories are packed into these seemingly unassuming sandwiches.
The nutritional stats on these worst fast food items make a home-cooked burger look like a superfood … or may make you start to view your prior favorite more like a "heart attack or stroke in a box … "
10 Worst Fast Food Items
10. McDonald's Bacon Angus and Cheese
This one-third of a pound burger will set you back nearly 800 calories and 39 grams of fat — 17 of them saturated (that's 87% of the amount you're supposed to get in a day). Add in the 2,070 mg of sodium (86% of the daily value) and the artificial flavors (in the beef, no less), and you're better of taking a pass.
9. Taco Bell Volcano Nachos
These spicy nachos boast that they're topped with "reduced fat sour cream," which is kind of laughable when you consider one portion still has 58 grams of fat (9 saturated), 970 calories and 1,670 mg of sodium.
8. Sonic Footlong Quarter Pound Coney Dog
This concoction of hotdog, chili and cheese is supposed to conjure up memories of summer, but with 830 calories, 1,940 mg of sodium (nearly a day's worth) and 54 grams of fat — 22 of them saturated (more than you're supposed to eat in an entire day), this dog will leave you with more than just memories …
7. Burger King Triple Whopper With Cheese
1,230 calories, 82 grams of fat (32 grams saturated and 2 g trans fat) and 1,550 mg of sodium. Need we say more?
6. KFC Chicken Pot Pie
While at 790 the calorie count may not seem too bad compared to some of the other choices on this list, more than half of these calories come from fat. This entrée has 45 grams of fat total, and 37 of them are saturated. It also has nearly a day's worth of sodium — 1,970 mg.
5. Super Sonic Bacon Double Cheeseburger with Mayo
With 1,280 calories and a whopping 92 grams of fat, 36 of them saturated (plus 3.5 grams of trans fats!), this is one burger that might leave you clutching your chest. It's also got 1,630 mg of sodium to round out your meal.
4. Quiznos Large Classic Italian Sub
Think a sub is a better choice than a burger? Not always. This Italian sub, which has capicola, salami, ham, pepperoni, mozzarella, black olives, and red wine vinaigrette has 1,150 calories, 61 grams of fat (18 saturated and 1 trans fat), and 3,260 mg of sodium — well over a day's worth.
3. Quiznos Large Tuna Sub
Another deceiving one if you think a tuna sandwich is good for you. This one is so big that it has 1,260 calories and 74 grams of fat (16 saturated), plus over 2,000 mg of sodium. For a tuna sandwich!
2. Burger King Ultimate Breakfast Platter
This platter of scrambled eggs, sausage, hash browns, a biscuit and pancakes and syrup will set you back 1,450 calories, 84 grams of fat (30 grams saturated, 1 trans fat), and 2,920 mg sodium. And you're still supposed to have room for lunch and dinner, too …
1. Friendly's Honey BBQ Chicken Supermelt
This is no ordinary chicken sandwich; it's made from breaded chicken strips, cheddar cheese, bacon and ranch dressing.  At 1,500 calories, it's got close to a day's worth right there, along with 78 grams of fat (24 saturated) and 2,410 mg of sodium. If you thought chicken was always the "healthier" option, this will make you think again.
Get Your Cravings Under Control Now!
Admit it … did this article get your mouth watering for a big, greasy burger, a foot-long hot dog or a big sub sandwich with extra mayo?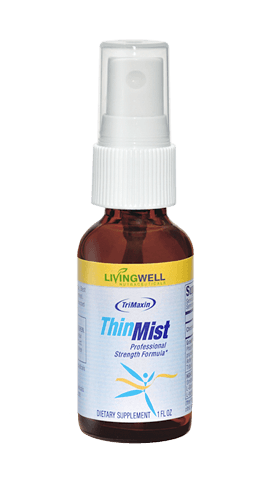 If you had a bottle of ThinMist on hand, you could do a quick spritz under your tongue, and in just 23 seconds this all-natural formula will enter your bloodstream, flooding your body with critical minerals, amino acids and natural, bio-identical hormones that work synergistically to help curb your appetite for junk food while burning fat more efficiently.
That's right! It helps STOP your cravings almost immediately, and it helps to boost your body's natural production of human growth hormone (HGH), which has been proven to lead to a 14 percent reduction in fat, and a nearly 9 percent increase in lean body mass, when supplemented for just six months.[i] Don't let fast-food restaurants' latest creations sabotage your health and weight loss goals … get ThinMist to put the power of control back in your hands.
Filed Under:
Nutrition
Written By: Updated:
September 4,2012