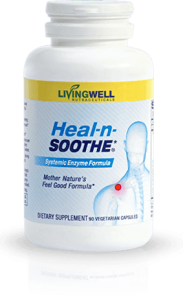 We often are often asked by our customers about how much Heal-n-Soothe they should take. Because every person's pain, inflammation, and condition are different, there's no "sure fire" answer to this question. Some people take as little as 3 capsules per day; others take 16 or more per day.
So, the real answer to questions about the proper dose of Heal-n-Soothe is really … It depends…
We understand that's not what you were looking for. The good news is, we have created a dose strategy that will help you find the best dose for you!
Finding Your Dose of Heal-n-Soothe
Avoid food at times when taking Heal-n-Soothe

Do not eat 30 minutes before taking it
Do not eat 60 minutes after taking it

Dosing needs vary by individual's needs and condition.
When first starting HNS, the following dosing guidelines should be followed:

Day 1, take 6 total capsules, 3 in the morning, 3 in the evening
Day 2, take 8 total capsules, 4 in the morning, 4 in the evening
Day 3, take 10 total capsules, 5 in the morning, 5 in the evening
Day 4, take 12 total capsules, 6 in the morning, 6 in the evening
Day 5, take 13 total capsules, 6 in the morning, 7 in the evening
Day 6, take 14 total capsules, 7 in the morning, 7 in the evening

You should continue adding one capsule per day until feeling a difference. Then stay at that dose for at least 1 week
After 1 week at the same dose, if you are comfortable, you can take one fewer capsule per day until you notice a change for the worse.
Add back that capsule to get back to a level of comfort, and continue taking to continue feeling better.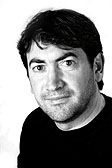 You can listen to this audio where our Co-Founder, Steve Hefferon, discusses this in more detail here: