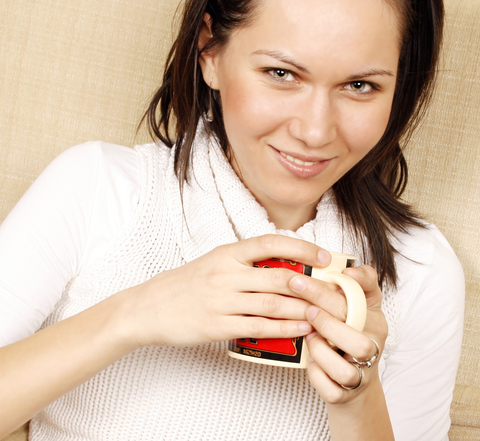 When you think about soothing pain, you probably don't think about helping yourself to a tasty beverage. But like the natural foods that fight inflammation and pain, certain natural beverages have similar qualities.
When consumed over time, these drinks may very well prove beneficial to your pain levels, and you might even notice some benefit right away, too.
Drink This for Pain: 4 Best Choices
4. Blueberry Juice
Regular consumption of pure blueberry juice may also help reduce inflammation and associated pain, as, like tart cherries, blueberries contain anthocyanins that help ward off both inflammation and oxidative stress. Eating blueberries daily for six weeks increases anti-inflammatory molecules called cytokines, even if your body is engaging in strenuous exercise, which is known to trigger an inflammatory state.[i] This suggests blueberry juice may also offer a protective effect against inflammation and pain.
3. Green Tea
Drinking adequate amounts of green tea may play a role in the prevention of inflammation-related diseases,[ii] as it is rich in natural anti-inflammatory compounds called flavonoids. Green tea has been shown to actively increase anti-inflammatory substances while decreasing pro-inflammatory substances in studies, and has been suggested as a potential treatment for rheumatoid arthritis and other types of pain.[iii]
2. Tart Cherry Juice
Consuming tart cherry juice reduces important markers of inflammation, such as C-reactive protein (CRP), while a tart cherry-enriched diets reduces plasma inflammation, abdominal fat inflammation, and cardiac inflammation, all known risk factors for cardiovascular disease.[iv] This is because tart cherries are rich in antioxidants called anthocyanins that yield powerful anti-inflammatory benefits.
Tart cherries have actually been said to have the highest anti-inflammatory content of any food, at levels comparable to some well-known medications.[v] Their juice is valued for its pain-reducing effects in arthritis and joint pain, but virtually any type of anti-inflammatory pain may be better managed with tart cherry juice. You can find tart cherry juice, often in concentrated form, at many supermarkets and health food stores.
1. Kefir
Another anti-inflammatory marvel, kefir is made from fermented milk and is a rich source of beneficial bacteria known as probiotics. These good bacteria help curb systemic inflammation; one recent study found that people with inflammatory conditions like ulcerative colitis had lower levels of inflammation after taking a probiotic supplement for 8 weeks. Even healthy people who took probiotics had a reduction in inflammation compared to those taking a placebo — and less inflammation translates to less pain.[vi]
Kefir, in particular, is known to contain anti-inflammatory prebiotic compounds,[vii] and you can get far more beneficial bacteria from regularly drinking kefir than you can from taking a probiotic supplement … particularly if you make your own at home (all you need is kefir grains (available online) and milk to make your own homemade kefir!).
12 More Ingredients That Stop Pain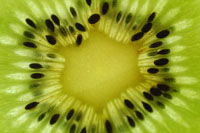 If you're looking for some of the most powerful anti-pain ingredients known to man, you need look no further than nature. That's why the natural beverages listed above can be so effective, but there are others too. Devil's Claw, Boswellia Extract, Turmeric, Bromelain … each of these is powerful in its own right, but when they're combined together, and added to even more anti-inflammatory and pain-relieving ingredients like proteolytic enzymes (these work throughout your entire body to help it fight inflammation, dissolve scar tissue and more), the result is nothing short of miraculous.
We regularly receive reports of people tossing their prescription painkillers in the trash once they try the natural formula known as Heal-n-Soothe®, which contains not one or two … but 12 powerful natural ingredients that stop pain fast.

Have You Forgotten What it Feels Like to Be Well? So Had Alex Mitchell, Now Heal-n-Soothe's Biggest Fan

---
Filed Under:
Pain Relief
Written By: Updated:
August 13,2012