Join Dr. Mark Wiley in Helping the Philippines
Doubtless by now you've heard of the devastation Typhoon Haiyan wrought on the Philippines recently (known as Typhoon Yolanda there).
Over 10,000 people are thought to have perished in the storm. But literally millions more are at risk right now. Lack of food, water, shelter and sanitation are creating life threatening conditions for many of the storm's survivors.
This storm has hit home particularly hard for our Board of Advisors member, Dr. Mark Wiley. You probably know him as the author of the excellent book, Arthritis Reversed.
What you may not know is Dr. Wiley has close ties with the Filipino community. Besides having studied for years under natural healers in the Philippines, Dr. Wiley is also a world renowned grandmaster of the Filipino martial arts system Eskrima. He travels extensively teaching the system in multiple countries.
That's why Dr. Wiley is using his martial arts skills to help his Filipino friends by donating all his teaching proceeds to the Red Cross for Typhoon Haiyan disaster relief. Even if you're not able to catch up with Dr. Wiley to take one of his classes, you can still make a difference, too.
We urge you to consider how you may be able to help as well. In addition to the Red Cross, there are numerous worthy charitable organizations providing relief. You can learn more about them through the Super Typhoon Haiyan Disaster Relief charities list at Charity Navigator.
Dr. Wiley and all of us at the Healthy Back Institute® extend our sympathy and support to those affected by Typhoon Haiyan.
Finally, if you or a loved one suffers from arthritis we'd like to take a moment to remind you we're still giving away a limited quantity of Dr. Wiley's book, Arthritis Reversed, free. It's our gift to you.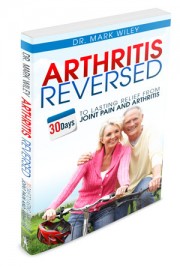 Click here to request your
free copy of Arthritis Reversed