Press play on the video below to watch Ty Bollinger from TTAC interview the co-founder of The Healthy Back Institute – Jesse Cannone. If you haven't heard Jesse's story, you absolutely must! It will change the way you think about your health and any injuries you may be experiencing.
Jesse went from debilitating injury to complete mobility and a passion to help others regain the quality of their lives, by addressing the true cause of their conditions. In fact, he is the creator of Muscle Balance Therapy, one of the most effective ways to deal with back issues.
Loading the player...
In this video, you will learn about Muscle Balance Therapy and the following:
-7 Mistakes Most People Make When Dealing with Back Issues
-Why Traditional Treatments Often Fail
-The Mind Body Connection That Almost NO Experts Will Talk About
-Nutrition and Diet – How What You Eat Impacts How You Feel
-How Muscle Imbalances Lead to Common Conditions Like Herniated Discs, Sciatica, Piriformis Syndrome, etc.
-Why Muscle Balance Therapy Works So Well
-How Jesse Became One of the Most Sought After Back Experts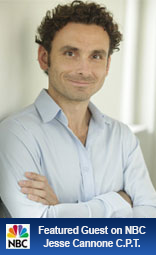 Plus, you can get a FREE copy of Jesse's book – The 7 Day Back Pain Relief Plan. If you are looking for natural ways to deal with your current condition and are tired of treatments that just aren't working, you should definitely watch this video. Then, request a free copy of his latest – best selling book by clicking the link below.
Filed Under:
Back Pain
Written By: Updated:
September 6,2017