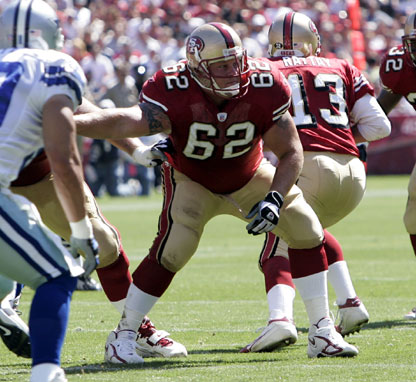 There's a good chance you've never heard of the pain reliever Toradol … at least, not the way you're likely familiar with Celebrex, Advil, Motrin and Aleve.
But, they're all a part of the same painkiller "family" — non-steroidal anti-inflammatory drugs (NSAIDs), which many well-meaning physicians recommend as a first-line defense against pain.
If you happened to be an NFL player, though, or if you're a devoted fan, Toradol is probably a familiar product, as it's valued by players as a "magic potion" that lets them keep going and going — hit after hit. If you listen to some players describe it, you'll probably want to get your hands on some of your own … but there are some very toradol side effects and serious risks you need to consider first.
NFL Players Swear by the "T-Shot"
Football players take a beating every time they go out on the field. It's the nature of the game, and it's an inevitable risk they take to stay in their profession. But they're human beings, not robots, and the human body can only take so much.
After a fractured rib or a torn triceps muscle, most people would rest and recuperate. But NFL players need to get back on the field, even if it means covering up the pain of an unhealed injury with a potent NSAID drug.
Bring in Toradol or, as its known by some teams, the "Lifeline" or "T-Shot" (Toradol is available in pill form, but most NFL players take it in injection form because it works faster).
Former offensive lineman and two-time Pro Bowler Jeremy Newberry called Toradol a magic potion that makes you feel like Superman for three hours. Former NFL star Torry Holt described the drug as "a sheet of armor,"[i] and former All-Pro safety Darren Sharper agreed, telling ESPN:[ii]
"Toradol is a wonder drug. You get a shot in the butt, and within 10 minutes nothing hurts. And that feeling lasts the entire day."
Many players take a Toradol shot before every game. Others take one weekly for their entire careers. But there's trouble in Toradol paradise, as the NFL is considering an immediate ban on its use, citing unknown risks of long-term overuse.
Even ex-players acknowledge that the drug is a mere Band-Aid, not a true "magic potion" the way it's made out to be. Holt told the Star Tribune:[iii]
"It was very, very, very painful once that medication wore off. When you get that Toradol shot, you feel like you have a whole new body on you. At the same time, you're just tearing away at the problem you have. Masking the pain allows you to get through the game. But the pain is still there, and you'll have to deal with it afterwards."
Now Ex-Players are Suing the NFL Over Toradol Use
A dozen former NFL players are suing the NFL for their indiscriminate use of Toradol, which they say prevented the feeling of injury and therefore made it harder for them to recognize when they had concussions. Many of the players are now suffering from anxiety, depression, short-term memory loss, severe headaches, sleeping problems and dizziness as the result of playing while injured.
It's an extreme example, but one worth heeding.
Anytime you use a drug to mask your pain, it paves the way for you to continue doing the activities that caused the pain in the first place. If you have back pain, for instance, you may pop a painkiller and then proceed to sit at your desk for hours on end, slumped over your computer as your back dysfunction grows increasingly worse. The pain you feel is a warning sign that something is amiss in your body, and needs to be corrected at the foundational level.
Painkiller drugs will never do that.
And there's more to it than simply covering up the pain. Toradol, like other NSAIDs, has serious side effects, which most patients, NFL players included, are unaware of when they begin taking the drug.
Remember Newberry, who said the drug made him feel like Superman? He's now suffering from stage 3 kidney failures that doctors believe was caused by Toradol.[iv] Aside from kidney failure, Toradol has also been linked to:
Liver damage
Gastrointestinal bleeding
Heart attack and stroke
Inhibited platelet function, which creates a danger of brain bleeding (especially troublesome for NFL players who suffer head injuries)
Serious skin reactions, including Stevens-Johnson Syndrome (SJS) and Toxic Epidermal Necrolysis (TEN), which can be fatal
Is it Really Worth the Risk?
Taking Toradol or any other NSAID or pain reliever carries significant risks and potential side effects. You can die from taking these drugs, and, in fact, tens of thousands of people die every year[v] (and 107,000 are hospitalized[vi]) from NSAID use!
Is it worth it?
H*** no!
But obviously when you're in pain, you're going to be tempted to ignore all of those serious risks so you can get relief now (especially if your NFL career is on the line). But what if you didn't have to?
Before you consider jumping on the Toradol (or any painkiller) bandwagon, you should know that there are powerful yet safe ingredients found right in nature, which can be as effective as NSAIDs without all of the risks.
Have you heard of bromelain? Turmeric? Boswelia extract? These are examples of some of the most powerful, safest, and most effective pain relievers in the world. While you can get some of these through your diet (turmeric is often used as a spice in curry, for instance), because of the way your body breaks down these ingredients through food, it's difficult to get the maximum healing potential. Plus, most people don't eat perfectly healthy at every meal …
Other compounds that make up the 12 most powerful natural painkillers on the planet are not in foods at all, such as Devil's Claw and Boswellia Extract. For most, the only way to get them is in supplement form! Unlike traditional pain medications that simply cover up your pain … these 12 synergistic ingredients actually HEAL the underlying condition causing your pain. That means you'll feel quick pain relief in the short-term … and permanent healing in the long-term, without the side effects common to Toradol and other NSAIDs.
Filed Under:
Medications
Written By: Updated:
September 3,2012