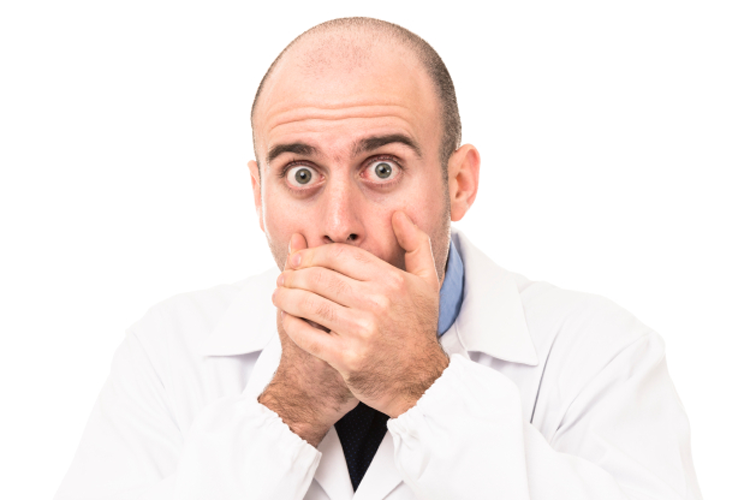 "You can trace every sickness, every disease and every ailment to a mineral deficiency." – Nobel Prize Winner Linus Pauling
The biggest lie of the past 100 years has resulted in almost everyone consuming a massive excess of one certain mineral.
If you have fallen victim to this lie and have a mineral imbalance, then you are at a much greater risk of heart disease, cancer, diabetes, Alzheimer's, obesity and many more diseases.
Your health is NOT directly linked to any one vitamin, mineral, nutrient. It is a direct result of having enough of what you need in the proper proportions. As Linus Pauling says above, if you have an excess or deficiency (also known as a mineral imbalance) of any one mineral, disease is sure to follow.
The biggest lie – one you've surely heard hundreds of times – is this…
Bones are made of calcium.
Bones are NOT just made of calcium. They contain at least 12 minerals (more likely 72). Calcium is just one of them. But since bones are mostly (but not all) calcium almost every doctor on the planet says everyone should take supplemental calcium in order to have strong bones.
There is no reliable scientific evidence to support this.
But because of this lie, nearly all of us believe we need extra calcium to have healthy bones and to prevent osteoporosis. More is better, so we add calcium. It is added to everything from orange juice to sports drinks, cereal, baby food, soy-based drinks and pasta.
The list is endless.
As a result, we, as a society, are all suffering.
Too much calcium accumulates in the tissues. This calcium excess not only causes huge changes in our intercellular (between the cells) metabolism, but it also leads to calcium deposits in the intracellular (inside the cell) spaces.
These calcium deposits form gravel-like plaque throughout our arteries, kidney stones, gallstones and joint deterioration. Excess calcium also accelerates brain aging and causes impaired memory, brain shrinkage and dementia.
Here's proof:
An article published in the British Medical Journal reported that postmenopausal women who took calcium supplements to maintain bone strength had a dramatically increased risk of a heart attack.
A team of researchers led by Ian Reid, M.D., of the University of Auckland, looked at 1,471 healthy postmenopausal women, average age 74. They gave 732 of the participants a daily calcium supplement of 1,000 milligrams of calcium citrate, while 739 were given a placebo.
Participants were followed for five years. The study was originally designed to assess the effect of calcium on bone density and fractures. During the five-year study period, 31 women on calcium supplements had 45 heart attacks compared to 14 women on placebo who had 19 heart attacks. The same study found that the group that took calcium supplements had almost…
Double the number of heart attacks…
…strokes and sudden death: 101 events in 69 women vs. 54 events in 42 women not on calcium.
The researchers wrote that the calcium supplements may elevate blood calcium levels and possibly speed calcification in blood vessels, which is known to predict the rates of vascular problems such as heart attack.
Here's some more proof:
Another team of New Zealand-based researchers analyzed 15 large studies (called a meta-analysis) and discovered that people who took 500 mg of calcium supplements a day for one year had a greater risk of heart attacks than those who did not take calcium.
Of 8,151 participants in the studies, 143 people taking calcium supplements had heart attacks, compared to 111 who got placebos.
Does this mean you should completely avoid calcium?
Of course not.
Calcium is still important, but most of us get far too much of it. This imbalance is causing us to take more medications in order to treat the mineral deficiency-related diseases caused by these mineral imbalances.
This includes increases in all diseases of aging, cancer, stroke, type 2 diabetes, obesity, metabolic syndrome, type 2 hypothyroidism, depression, anxiety, insomnia, migraines, circulatory diseases, hypertension, heart disease, immune compromise, dementia and many more health problems.
The erroneous belief that calcium is the end-all, be-all to health has caused a dangerous mineral imbalance that is destroying your health.
One interesting side effect of not getting enough minerals in the proper proportions is joint and arthritis pain. This happens because your bones and joints are made up of minerals. If you don't get enough in your diet, your bones gradual weaken and your joints deteriorate until pain sets in.
This article is based on excerpts from the newly updated book, The Calcium Lie 2 by Dr. Robert Thompson. While supplies last you can get a FREE copy of this must-read book here!