Super Joint Support ®

See Customer Comments
Retail Price: $59.00
In stock - Ships today if you order before 1pm CST
Convenience and savings of
$10 OFF each bottle

Place Your Order By Phone 1(800) 216-4908
HOW CAN Super Joint Support ® HELP?
Super Joint Support® is the strongest, most powerful and comprehensive joint support you'll find today. Our advanced formula does what all other formulas fail to do – it gives you the bone-building nutrients your body craves to heal and strengthen bone.
Quite simply, it's the world's only remedy that fights annoying pain on 3 crucial fronts:
Essential Step #1: Our Super Joint Support® proprietary formula goes straight to the source of your annoying pain and reduces joint inflammation. It doesn't mask it - it snuffs out pain wherever it finds it.
Essential Step #2: Super Joint Support's® exclusive formula of vitamins, nutraceuticals and 72 Ionic Sea Minerals regenerates cartilage. It's far more effective than glucosamine and chondroitin alone (Studies show that 90% of collagen is absorbed within 6 hours.) It's almost as if you're putting super-absorbent "pillows" inside your knees, ankles, hips and elbows!
Essential Step #3: It actually rebuilds and strengthens your bones. Yes, you read that correctly. I'm saying it REGENERATES BONE that has been damaged by years of joints grinding together and from disintegrating cartilage.
Made with
MOTHER NATURE'S OWN INGREDIENTS

Calcium
For healthy teeth and bones! Also helps regulate nerve function.

Magnesium
Helps relax muscles and stimulate enzyme production! Also promotes healthy bowel function.

Manganese
Promotes healthy bone formation... supports growth of healthy connective tissue... and boosts calcium absorption!

Boron
Helps metabolize calcium and magnesium; critical for healthy membrane function.

Phosphorous
Helps repair damaged cells and promotes healthy new cell growth!

Iron
To transport oxygen to the cells in your body!

Zinc
To boost white blood cell production in your immune system!

Potassium
A natural pain desensitizer! Helps ease headaches and migraines and promotes faster healing of injuries.

Copper
Essential for healthy function of proteins and enzymes! Also aids in the absorption of iron.

Selenium
Powerful antioxidant! Helps vitamin E protect cells and connective tissue by destroying free radicals!

Alfalfa Leaf
Has a strong alkaline effect on the body! Also a natural laxative and diuretic that helps detoxify the body – especially the liver!
Plus 61 more powerful trace minerals!
WHAT OUR CUSTOMERS ARE SAYING...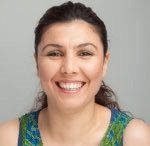 NO PAIN
"I got a bottle of Super Joint Support® for my husband. He has bad back pain and arthritis. Well let me tell you, he has taken it for four days now, and hasn't had to wear his magnetic belt anymore. He gets out of bed with NO PAIN – just like he used to. He now walks without bending over!"
~ Mary Jones, a very happy customer
Disclaimer: Results not typical. Your specific results may vary.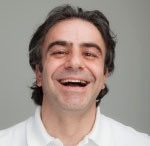 I'm almost pain free for the first time in 10 years!
Hi Jesse, I just received my order of Super Joint Support® last week. Super Joint Support® is giving me even better relief and I'm almost pain free for the first time in 10 years!"
~ Tom
Disclaimer: Results not typical. Your specific results may vary.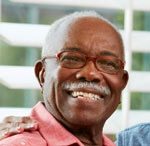 I have hope apart from surgery.
"Jesse, thanks, I have been going thru this excruciating pain on my knee and it's as if my knee bone will break any moment. I was thinking of knee replacement surgery but now I guess I have hope apart from surgery. Thanks."
~ Abosede Obayomi
Disclaimer: Results not typical. Your specific results may vary.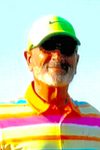 90% of Joint Pain is No Longer Part of This Body!
"Hello Jesse,
With pleasure I am sending you this message. It has been over a year that I have been taking the "Super Joint Support®". As you can imagine, at first I was skeptical, as you know there are a lot of products in the market claiming to be, the "Miracle" in a bottle. Happy to report that 90% of joint pain is no longer part of this body, not sure how I would function daily.
I am 72 years and an avid golfer, and for all you "Golf Aficionado" if you experience joint pains, this is the product you need, it will not give instant relief, but if you are looking for long term joint free pain: Start as soon as you can, be faithful in taking your daily supplements and in time you will be free of joint pain. Thank You Jesse. The Super Joint Support® is the Real Miracle in a bottle for me."
~ Luigi Alfano, Ontario Canada
Disclaimer: Results not typical. Your specific results may vary.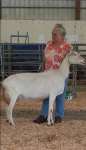 I am grateful I found your products
"I had tried several anti-inflammatory products. Most OTC with little success. I had a prescription pain medication that I still needed to resort to regularly. I got onto Turmeric when taking a fitness class for Seniors when another lady suggested it to me. I found the turmeric was helpful, after taking it for several months I could tell a difference. I got to looking at other natural remedies and discovered your products. It's been well over a year using them and I have a number of changes to tell you about. First, when I started using your rub on relief I was using a LOT of it--not much didn't hurt. Now, I only use it on one knee and one shoulder and not all the time. Heal-n-soothe I began taking 8-10 a day after the beginning dose of 6-7 a day didn't seem to be helping much. I gave the lower dose 5 weeks before I increased to 10. Now, I'm down to 7 or 8 a day and holding at the greatly improved level. Super Joint Support, taken as directed I've noticed more mobility, less pain and as a side effect my fingernails are growing faster and harder then in years. I've had friends remark how much more I seem to do then they would expect a person my age to do--I'm 70. I am grateful I found your products and happy to share my success story with you on how they have helped me be happier and much more comfortable in my day to day activities. My best, Pat Hendrickson, Napavine WA"
Disclaimer: Results not typical. Your specific results may vary.
FREQUENTLY ASKED QUESTIONS
*The statements made regarding this product have not been evaluated by the Food and Drug Administration. The efficacy of these products has not been confirmed by FDA-approved research. These products are not intended to diagnose, treat, cure or prevent any disease.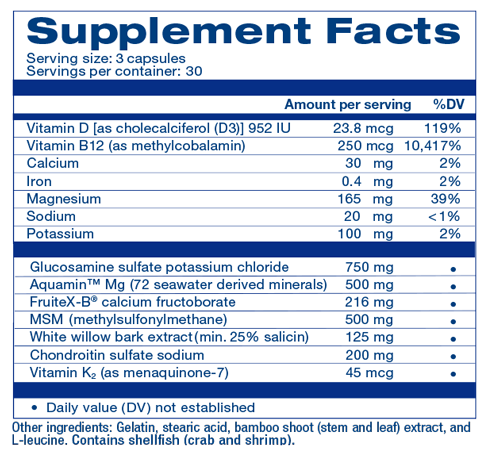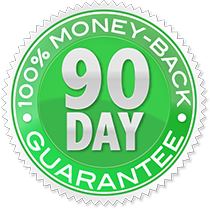 90-Day
100% No Risk
Money Back Guarantee
We guarantee you'll love Super Joint Support or we'll refund your money.
If you're not happy for any reason, simply return Super Joint Support within 90 days of your purchase date for a full refund, less shipping. No questions asked.
For Single Bottle Returns
Simply return your bottle, even if it's completely empty, and you'll receive your full purchase price, excluding shipping.
For Multi Bottle Returns
Return all your bottles and you'll receive a prorated amount based on the number of unopened bottles returned, excluding shipping.