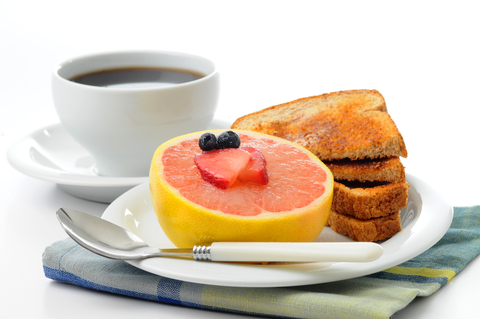 If you like apples, you're already a step ahead, health wise, as apples (peels only!) contain rutin, a flavonoid antioxidant also found in buckwheat, citrus fruit peels, onions and black tea.
There's good reason to add a lot more rutin to your diet, as this powerful phytochemical, which lends a yellow-green color to plants, is beneficial for your heart health and much, much more.
Buckwheat is actually one of the most concentrated food sources of rutin, which is responsible for many of its health benefits. The George Mateljan Foundaiton reported:[i]
"Buckwheat's lipid-lowering activity is largely due to rutin and other flavonoid compounds. These compounds help maintain blood flow, keep platelets from clotting excessively (platelets are compounds in blood that, when triggered, clump together, thus preventing excessive blood loss), and protect LDL from free radical oxidation into potentially harmful cholesterol oxides. All these actions help to protect against heart disease."
What Else Can Rutin do for You?
6. Anti-Clotting Properties that may Prevent Heart Attack and Stroke
Rutin has anti-thrombotic properties, which means it blocks the action of a key protein involved in the formation of blood clots. Research suggests rutin may help prevent heart attack, stroke and venous clots that cause deep-vein thrombosis and pulmonary embolism.[ii]
5. Heavy Metal Chelator
Rutin can help rid your body of damaging metals like iron.
4. Enhance the Absorption of Vitamin C
When eaten together, rutin helps your body absorb and benefit from the antioxidant properties of vitamin C.
3. Strengthen Blood Vessels
This makes it useful for varicose veins and hemorrhoids. Rutin is known to not only thicken blood vessel walls, but also to improve their permeability for increased nutrient absorption.
2. Improve Chronic Venous Insufficiency
In this condition, your veins do not return blood from the legs to the heart efficiently, leading to varicose veins, ankle swelling and leg cramps. One study found that people with chronic venous insufficiency taking rutin along with vitamin E and other natural compounds had a reduction in cramping and swelling after 30 days.[iii]
1. Anti-Inflammatory Properties
Rutin fights inflammation, making it useful for a variety of painful inflammatory conditions such as arthritis. It's been shown to help inhibit the release of inflammatory histamine from cells, making it useful for helping to suppress chronic inflammation as well as allergic reactions.[iv]
Got Pain? Inflammation? Get Rutin + Nature's 11 Other TOP Natural Pain Fighters…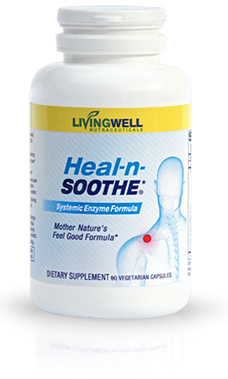 Rutin is just one of the 12 most powerful natural anti-inflammatories and pain-relievers found in Heal-n-Soothe, which together work synergistically to not only decrease your pain but can also help reduce blood pressure … brighten and clear up your skin … give you a rock-solid immune system … cleanse and thin your blood … and much, much more. In Heal-n-Soothe, the rutin works alongside other citrus bioflavonoids, vitamin E, ginger extract, boswellia extract, devil's claw and more to provide remarkable pain-relieving effects.
Some users report being 95 percent pain-free after the first bottle, while others have been able to throw away their prescription painkillers for good. You can join them. Kiss your pain goodbye … harness the power of nature with Heal-n-Soothe.
---