Cortisone shots are given as symptomatic treatment for a wide variety of repetitive stress injuries, arthritis, and other ailments. Commonly the injection consists of a mixture of a corticosteroid anti-inflammatory and a local anesthetic to minimize pain from the injected medicine.
Most cortisone injections are conducted in a doctor office and may take as little as a 10 minute visit. The site of injection is cleaned and may be sprayed with a local anesthetic. Then the needle is inserted directly into the painfully inflamed joint for medicine delivery.
After receiving the shot, one might be advised to minimize use of the joint for 24-48 hours. For example, in the case of a shoulder injection immediate heavy lifting should be avoided. Sometimes a cortisone flare occurs when the cortisone crystallizes which can cause intense pain for up to 48 hours even worse than before the shot.
While rare, severe side effects such as joint infection, nerve damage, and weakening of nearby tendons and bones are possible. More shots increase the risk of severe side effects so many doctors limit the number of injections to three or less. Since cortisone shots offer pain relief for only several weeks and work for only about half of those receiving a shot, they should be considered a treatment aid at best, not a cure.
One approach to avoid using cortisone injections is to systemically minimize inflammation in the body and focus on treating underlying causes of pain and inflammation. That's one reason cortisone shots don't work for everyone – sometimes they are attempting to treat the wrong kind of pain.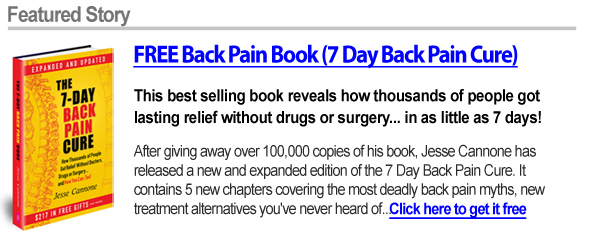 There are two types of pain, muscular or tissue based pain and nerve based pain. Treating the wrong type of pain may result in no impact on levels of pain. That's why a proper diagnosis of the underlying conditions leading to inflammation is critical for long-term pain relief.
Pros for cortisone injections:
Can reduce inflammation in localized areas
May relieve pain related to inflammation
May be helpful as part of a broader treatment program
Cons for cortisone injections:
Provides pain relief for only about half of shot recipients
May cause more pain in short term
Can cause severe permanent side effects