People suffering from general lower-back pain usually complain of a dull, aching feeling; a tight, "locked up" sensation that limits movement; or sharp pains.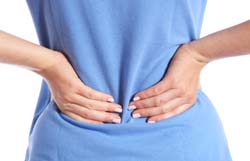 Sometimes these sensations are accompanied by radiating pain in the legs and/or feet.
All these symptoms can be caused by imbalances within your physical body, mind (e.g., stress), and/or diet.
Lower back pain can also be caused by pulled muscles, disc problems, arthritic conditions, or joint dysfunction.
It can either be acute or chronic.
Acute pain is that which has occurred recently, and chronic pain is one that you've experienced over a longer period of time.
Trauma (injury) and muscle imbalances are the most common causes of lower back pain.
While you would know the precise trauma which caused your pain, you probably wouldn't be aware of the muscle imbalance until it resulted in pain.
That's because it happens slowly, over a period of time.
Muscle imbalances affect your posture, causing "postural dysfunctions," which may include abnormal alignment of the pelvis and abnormal curvature of the spine. This misalignment causes increased wear and tear on the joints, muscles, and ligaments–even the discs.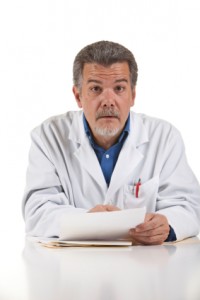 Traditional treatments offered by physicians for lower back pain include cortisone injections, muscle relaxants, or non-steroidal anti-inflammatory drugs.
Chiropractors and physical therapists may provide offer spinal mobilization, hot packs, ultrasound, electrical stimulation, and therapeutic exercises.
In some instances, surgery is suggested, but I believe it should always be your last option.
Lower back pain caused by muscles imbalances cannot be treated effectively through most of the above treatments.
In order to reduce or eliminate the pain, you first have to correct what caused it.
The most effective treatment is to correct the muscle imbalance and restore postural balance.
This treatment works in relieving lower back pain and in preventing future incidences of it.
Temporary Pain Relief — Action Plan
These are the three you should begin today, in order of importance
Long-Term Relief — Action Plan