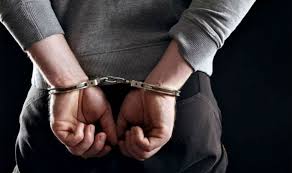 When you pour your heart and soul — not to mention years of research — into doing something, it feels good to hear how much others appreciate it, right?
Because I can tell you that even after over 12 years in business here at The Healthy Back Institute helping many, many thousands of people put a fast and permanent end to their back pain with non-drug/non-surgery solutions, nothing inspires me more than letters of appreciation from our customers.
I am so grateful that we receive so many of these letters of appreciation for helping people (many of whom had almost given up on anything helping them!)…
… And of course I can't possibly share them all…
… However, I thought this one below from a customer named Rob Gramer was both unique and powerful, and so I wanted to share it with you.
As you'll see, Rob's story itself is very interesting, but what's also interesting and worth noting is that Rob loved how our solutions turned his life around so much that — after being a customer — he wanted to help us out with some work here at The Healthy Back Institute and now he does exactly that!
↓ ↓ ↓ ↓ ↓
"I almost got arrested because of my back pain!
It happened about six months before I found your Lose the Back Pain system. I was detained and questioned by police. And even frisked.
And you want to know what my crime was?
Taking a morning walk.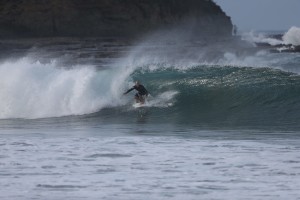 At the time I had really bad sciatica pain in my right leg. It ran all the way down to my foot. Even a little pressure hurt bad, so I put all my weight on my left side. Even then the tiniest wrong move sent my back into spasms so I walked very, very slowly.
Well, despite the pain I'd force myself to take a walk every day. It hurt like hell, but I knew just laying around all day wasn't going to make anything better.
Anyways, there is a middle school by my house. I usually took my dog by there. But one morning my back hurt bad. I didn't want to fight him on the leash so I left him home.
It was cold out so I threw on a black hoodie before leaving the house. This probably wasn't the smartest thing to wear considering the incident a few months earlier when George Zimmerman shot the hoodie wearing Trayvon Martin. Well, some mom by the school must've thought I looked really suspicious with my hoodie and my limp.
And I got the cops called on me!
He stopped me in front of a long line of cars (of parents dropping their kids off). I distinctly remember each car crawling by, filled with kids and adults who'd probably seen me before, who before probably thought I was just a normal guy walking a dog every morning, who now were glaring at me like I was some kind of criminal.
Up until that point, the pain was debilitating. It made my life a living hell. But, to me, it was always just a physical problem.
That all changed that morning.
While I stood there, fidgeting back and forth (I couldn't stand still because of the pain), cop grilling me with one hand on his gun, I couldn't help but feel embarrassed.
I knew I didn't do anything wrong. But everyone was looking at me like I did. They didn't understand how much pain I was in. They didn't understand I couldn't stand up straight. It didn't matter. Those eyes told me what they were thinking…what did that freak do wrong?
It was a very isolating feeling. An emotion I'd never experienced before in my life.
About two months after my back pain went away (thanks in large part to your lose the back pain system) I figured out why I felt that way. A friend who knew me before I was in pain, and during that time, said I now looked at least ten years younger. He said while I was in pain, my face always looked nervous or worried. But now I looked more carefree and relaxed.
And I realized it was the nervousness, the worry, the fear that everyone else saw in my face. It made everyone around me uncomfortable. Like they should stay away from me, just in case whatever I had is contagious. And that is why the cop, the parents, and the kids going to school were wary of me.
They didn't want to become infected by whatever I had.
I don't believe in spirits, ghosts, or other type of woo-woo metaphysical stuff. But when I was in pain, I threw off negative energy (or whatever you want to call it). And it repelled the people around me no matter how understanding they may normally would have been.
And I think that feeling of isolating made the pain worse. It made me feel alone. Like no one understood what I was going through. An outcast.
And on top of the pain relief, that's one of the other biggest reasons to follow the lose the back pain system. As the pain goes away, so does your worry and stress. I can't explain it. But when I took pills for pain…or went to the chiropractor…or acupuncture…and all of the other stuff I tried, I always felt like I was just managing my pain. That I was just buying myself time. In the back of my mind I always feared the day when pain would come screaming back into my life.
That all changed with the Lose the Back Pain system. It's not just a Band Aid solution. From the first day it felt like the source of my pain was disappearing. It's hard to describe, but the new feeling of hope I got from it was incredible. Almost instantly, I became more positive about the future. And people began to pick up on this positive energy.
And I think that is why so many people rave about your system. It truly gives you your life back. Both physically and emotionally. Thanks so much for putting it together. I'd be lost without it.
And just to show everyone how effective your program is, I've attached a photograph of me surfing overhead waves in Nicaragua. Just a few months before this picture was taken, I could barely walk. Now, I don't even think about letting my pain hold me back from doing the things I love.
Thanks a million. You've given me back my life."
Filed Under:
Back Pain
Written By: Updated:
April 6,2016