To celebrate our 10 year anniversary — a decade in which we've worked hard to become the trusted leader in providing you the most effective (non-drug/non-surgery) solutions to pain and other health issues — we're giving away AMAZING valuable prizes each week!
And your chances to win are fantastic!
Simply enter your primary email address and name below…
Then be sure to check each email we send, as we announce each weekly winner in one of our weekly newsletters!
(If you are not already a subscriber, you'll also be subscribed to our Less Pain, More Life health e-newsletter free! If you ARE already subscribed, please note we still need you to fill in your name and email below to be entered.)
Enter Below to Win This Week's Prize:
A Brand New Kindle Fire HD Tablet ($139 value)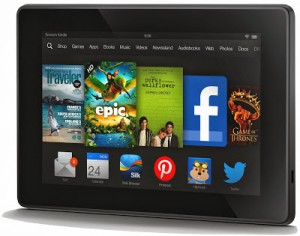 Enter your email and first name below and your chances are GREAT to win a brand new Kindle Fire High Definition tablet!
Click Here Now to See the Amazing New Kindle Fire Tablet!
Books… the Internet… Your Email… Movies… TV… Games…
STUNNING High Definition Display!

Ultra-Fast Web Browsing

Very Lightweight

Long Battery Life
And MUCH more… click here to learn more
Contest has ended