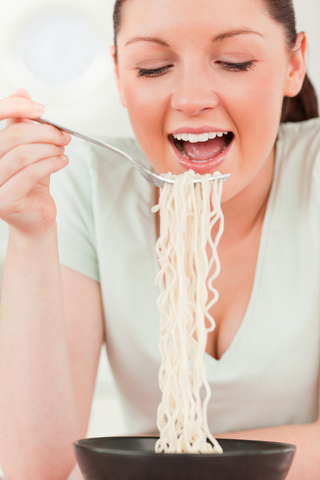 If you love eating carb-heavy comfort foods, cocktails and sweets, you might want to look away from the screen.
Actually DO NOT, because you are the very person who should keep reading — if you want "in" on a little secret that might keep you from losing your mind one day.
Researchers from the Mayo Clinic have found that those who eat lots of carbs are four times more likely to develop mild cognitive impairment.[i] And if you eat a lot of sugar, your risk of cognitive impairment rises, too.
Eating Too Many Carbs is No Treat to Your Brain
The difference in cognitive impairment risk between those with the highest carbohydrate and sugar intakes and the lowest was striking — a nearly two-fold increase was noted among the heavy carb eaters, and a 1.5 greater risk among the highest sugar eaters.
When fat and protein levels were also taken into account, eating lots of carbs left participants with a 3.6 greater chance of mild cognitive impairment (including problems with memory, language, thinking and judgment) than those who ate the least. Protein and fat intake appeared to be protective of brain health.
The study's lead author noted:[ii]
"A high carbohydrate intake could be bad for you because carbohydrates impact your glucose and insulin metabolism … Sugar fuels the brain — so moderate intake is good. However, high levels of sugar may actually prevent the brain from using the sugar — similar to what we see with type 2 diabetes."
If you're a confirmed carb- or sugar addict, unfortunately this study is not a fluke. Other research has also found these food groups take a toll on your brain, including one that linked high blood sugar levels to brain shrinkage in areas that control memory and emotional processing,[iii] and another that found systemic insulin-resistance diseases like obesity and type 2 diabetes (which are caused, largely, by poor diet) may lead to cognitive impairment and Alzheimer's disease (which some are now referring to as "type 3 diabetes").[iv]
And your brain is not the only organ at risk.
When you regularly overload your body with sugar and refined carbs, your body is forced to release extra insulin to deal with your increased blood sugar, a process that, over time, can leave your body unable, or less able, to use the insulin properly (known as insulin resistance). Insulin resistance, in turn, is linked with numerous chronic diseases including type 2 diabetes and pre-diabetes, heart disease, high blood pressure, polycystic ovarian syndrome (PCOS), cancer, nonalcoholic fatty liver disease and more.
Does the Thought of Giving Up Sugar Make You Shudder?
Let's be honest. You're probably well aware that sugar and those starchy carbs we all love to eat (bread, pasta, crackers, potatoes, cereal) are not exactly health foods. But you eat them anyway, at least sometimes, because they're just too hard to resist.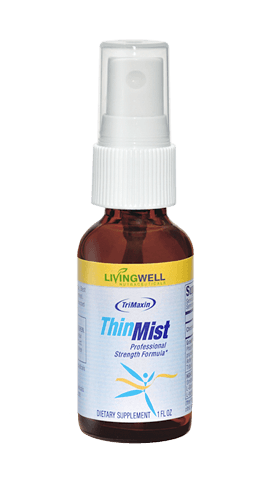 And it's true … they are … which is why you should take advantage of what we like to call "our little secret" for fighting cravings. It's not that we at the Healthy Back Institute don't love a sweet treat as much as the next guy … it's that we have a bit of extra help that fits right in your pocket or purse: ThinMist.
Because of its special blend of natural ingredients like L-Tyrosine, DHEA and chromium, ThinMist helps STOP your cravings immediately.
You don't have to have an iron will … just take a few spritzes under your tongue before your next holiday buffet (or anytime you want to reach for carbs and sweets) and you'll banish your cravings and calm your appetite fast. Given the research, we're pretty sure your brain will thank you for this later …
Filed Under:
Nutrition
Written By: Updated:
November 6,2012