The 8 Things You MUST Know About Oxycodone …
And About the New Drug That is 10 Times More Powerful
Hard to believe a drug that's been on the market in the U.S. for some 17 years could be considered the world's number 1 deadliest painkiller … but that's what oxycodone really is.
Oxycodone, which also goes by the brand name OxyContin, is one very "popular" member of the opioid family (drugs originating from synthetic or natural forms of opium or morphine) that suppresses a patient's perception of pain and calms his/her response by limiting the pain transmitted by the nervous system.
It's even harder to believe a drug originating from morphine or opium would be approved for use beyond for those dying from the cruelty of cancer who truly need it … but that it was. In part that may be because drug-maker Purdue Pharma claimed it was nearly addiction-proof. Yeah, right…
Purdue Pharma pleaded guilty in federal criminal court to misleading marketing, leading to a $635 MILLION fine in 2007.
After reviewing these eight factoids, learn about oxycodone's potentially even MORE DEADLY nephew and then how to effectively reduce pain naturally…
The Deadly Facts
1. More Americans died from opioid use than cocaine and heroin combined
The 15,000 Americans who died from overdoses in 2008 represent three times the number reported in 1999, according to the CDC.
2. America's Drug Enforcement Agency (DEA) defines oxycodone as a Schedule II controlled substance
Because the DEA defined it as a controlled substance — due to the dangers of abuse — oxycodone undergoes more far more restrictions in dispensing and distribution limits, record-keeping and manufacturing security.
3. OxyContin — a time-released, oxycontin derivative — accounts for more than a third of an estimated $11 BILLION generated by this class of opioid drugs
According to one Wall Street expert, pharmacies filled 254 MILLION prescriptions of opioid drugs.
4. Oxycodone has at least 29 different side effects, according to MedlinePlus
Some side effects listed are deemed tolerable — nausea, constipation, drowsiness, mood changes — while others have been labeled serious — hallucinating, fainting, seizures, irregular heartbeat, slowed breathing.
5. Despite its relatively recent surge in popularity, oxycontin's origins date back to World War I Germany
Created to be less addictive than heroin, morphine and codeine, oxycodone, a modified form of the opiate thebaine, came to America in 1939, but only received FDA approval for its time-released formulation in 1995.
6. Arguably, the Sackler brothers, former psychiatrists who own Purdue Pharma that produces OxyContin, were the "grandfathers" of modern day marketing practices that have addicted our world to drugs we don't need
According to Forbes, Arthur Sackler was named to the Medical Advertising Hall of Fame for his aid in shaping "pharmaceutical promotion as we know it today."
7. In a bizarre case of "monkey see-monkey-do," mega-drug company Pfizer is jumping into the oxycodone pool
Because tampering improves the speed at which the drug is absorbed (crushing generic, non-timed released meds speeds absorption), the FDA has actively persuaded drugmakers like Pfizer to develop tamper-resistant forms of OxyContin. Wall Street predicts developments like this plus growing demand will push the opioid market of drugs to more than $15 BILLION in sales by 2016.
8. No one is immune to addiction to oxycondone-derivatives like Percocet (oxycodone plus acetaminophen) or OxyContin, including famous athletes and movie stars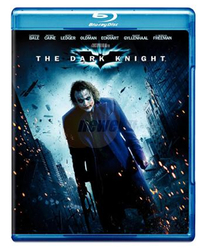 Celebrities have been anything but immune to the harmful touch of this dangerous drug. This includes athletes like former Boston Celtics guard Chris Herron, the syndicated radio host Rush Limbaugh, and musician and American Idol judge, Aerosmith front man Steven Tyler.
Meanwhile, one of the world's best and youngest actors, Heath Ledger, died a year before winning a posthumous Oscar for his performance as the Joker in The Dark Knight in 2009 — the victim of a combo-overdose of oxycodone, hydrocodone, diazepam, doxylamine, Alprazolam and Temazepam.
The Newest Deadly Kind of Oxycodone
Just as awareness is growing about this very dangerous drug comes news that a 10-times more powerful formulation of a "sister" opioid drug derived from pure hydrocodone is being tested by four drugmakers. In fact, Zogenix may have their Zohydro on the market as early as next year.
Drug companies argue that a purer form of hydrocodone would sidestep the likelihood of liver damage linked to acetaminophen, but would require greater supervision by doctors too.
One more deadly argument for these new hydrocodone-based drugs: They're just more pain-fighting weapons necessitated by an aging Baby Boomer population.
So here is an IMPORTANT REMINDER:  You don't need to fall for their marketing. You don't need to put yourself at great risk with dangerous pain medications.
There are far safer and natural ways to beat pain, and I encourage you to learn about the top-recommended below right now…
U.S. Department of Justice/Drug Enforcement Administration