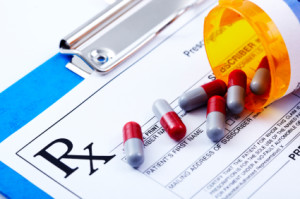 I've been warning for years about the risks of taking prescription pain relievers. I get that people are looking for relief. No one wants to live in pain, and that's the rub.
When you're in serious pain, you'll do virtually anything to stop it, even resort to taking medications that you know are only a temporary fix (if that) and that may predispose you to a number of serious risks. Unacceptable risks, in my opinion.
Now, even the U.S. Centers for Disease Control and Prevention (CDC) is sounding an alarm. Opioid painkillers were associated with a surge in overdose deaths in 2014. Deaths from drugs like hydrocodone (Vicodin), morphine and oxycodone (Oxycontin) quadrupled in a decade's time.[i]
These drugs are powerful and they're highly addictive. If you take too much or mix the drugs with alcohol, the result can be deadly. It only takes one larger dose of prescription painkillers to slow down breathing to the point that it stops altogether. In fact, prescription opioids rank number one in terms of drug overdose deaths.[ii]
CDC: Stop Prescribing So Many Opioids
Part of the problem is that opioid pain relievers were not intended for chronic conditions like back pain. They're meant to relieve pain for a few days following surgery or injury or for use in palliative care. Most of the prescriptions — 259 million prescriptions for opioids and other narcotic painkillers were written in 2012[iii] – are for chronic pain.
The CDC has even drafted recommendations that physicians use non-opioid pain relievers for dealing with chronic pain and result to opioids only for short-term prescriptions at the lowest dose possible – and only when all else fails. As The Washington Post reported, CDC director Tom Frieden said:[iv]
"What we want to just make sure is that doctors understand that starting a patient on an opiate is a momentous decision … The risks are addiction and death, and the benefits are unproven."
Dr. Andrew Kolodny, president of Physicians for Responsible Opioid Prescribing and chief medical officer of the Phoenix House Foundation in New York City, echoed these sentiments to WebMD:[v]
"We have to stop creating new cases of addiction. That boils down to getting the medical community to prescribe more cautiously … It's not that doctors are intentionally causing an epidemic, but they are overprescribing painkillers, particularly for common chronic problems like lower back pain and headaches … That's what's really fueling the epidemic."
The use of opioids has gotten so out of control that more than 14 percent of pregnant women are prescribed the drugs, typically for back pain, even though they carry a risk of birth defects and other pregnancy-related risks.[vi]
Even Tylenol Is Ineffective and Potentially Deadly!
Opioids are one of the riskiest choices for chronic pain, but even over-the-counter Tylenol is potentially dangerous. If you take too much acetaminophen (Tylenol) – which is extremely easy to do if you take multiple over-the-counter medications, you could suffer from fatal liver damage.
Meanwhile, Tylenol relieves back pain no better than a placebo![vii] Isn't that really a slap in the face? You may as well take a sugar pill and tell yourself it's medicine, because at least it won't cause you liver damage.
And if you're thinking of using NSAIDs instead (Celebrex, ibuprofen, naproxen), these can increase your risk of a deadly heart attack or stroke. Researchers noted "an increase in risk by a factor of two or three" for myocardial infarction, stroke, congestive heart failure, or cardiovascular-related death among people taking Celebrex, compared to placebo.[viii]
Please Don't Become One of the Statistics
There is a reason why I get out of bed every morning, and that is to continue on with what I believe is my true calling, my reason for being put on this planet. Each and every day I hope to reach just one more person. Someone like you who is suffering with pain.
Perhaps you are new to this journey and have a prescription for a painkiller just waiting to be filled. Or, perhaps you are seasoned, losing hope and already fed up with painkiller side effects. Perhaps you have decided that this is no way to live! There is a better way.
Click here to learn about the 12 SAFEST & MOST EFFECTIVE pain relievers in the world. They're available all together, in one powerful formula that actually HEALS the underlying condition causing your pain.
That means you'll feel quick pain relief in the short-term … and permanent healing in the long-term, without the side effects common to prescription and OTC drugs.
Before you fill the prescription, demand more. Demand relief that doesn't come with risk of addiction, birth defects, or worse. Demand to live your life pain-free and healthy.
[ii] CDC.gov, 2013 Drug Overdose Mortality Data
[iii] Scientific American July 1, 2014
[iv] The Washington Post December 14, 2015
[vi] American Society for Anesthesiologists February 12, 2014: 120; 1216-1224
[vii] Lancet July 24, 2014 [Epub ahead of print]
[viii] N Engl J Med 2006; 355:885-895
Filed Under:
Medications
Written By: Updated:
March 24,2016