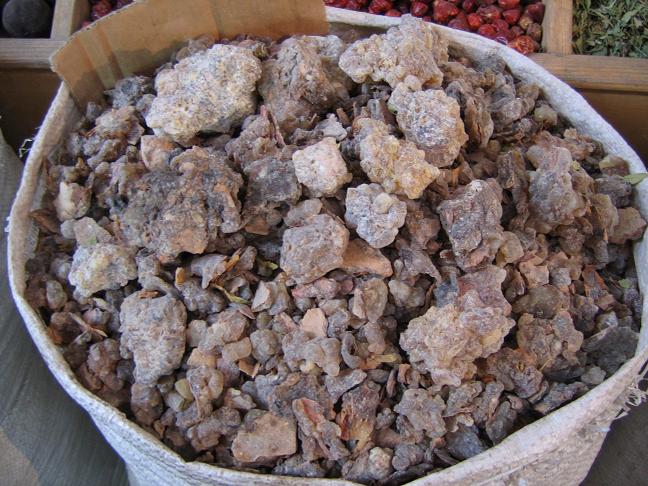 Boswellia serrata is a tree with amber-colored resin that is often used in incense. Also known as the frankincense tree, boswellia is often used in Ayurvedic medicine, which originated in India more than 3,000 years ago, and has also been used historically in Africa.
The resin of the tree has powerful anti-inflammatory and immune-system effects and has been most widely used in the modern day for treatment of arthritis. However, it's also been used for asthma and ulcerative colitis and is even being studied for possible anti-cancer effects, including in the treatment of brain tumors.[i]
Boswellia for Arthritis: What Does the Research Say?
In 2011, a preliminary study showed that people with osteoarthritis who received Boswellia resin had significantly greater reductions in pain than those who received a placebo.[ii] And this wasn't the first time this natural resin proved its pain-fighting potential.
In 2008, for instance, researchers also found that people receiving enriched Boswellia extracts had greater improvements in pain, with the benefits increasing as the dosage increased.[iii] What was particularly striking, however, was that when the researchers analyzed synovial fluid from before and after the treatment, they found that, post treatment, there were greatly reduced levels of a cartilage-degrading enzyme known as matrix metalloprotease-3 (MMP-3).
According to the study authors:
"[Enriched boswellia extract] 5-Loxin reduces pain and improves physical functioning significantly in OA [osteoarthritis] patients; and it is safe for human consumption. 5-Loxin may exert its beneficial effects by controlling inflammatory responses through reducing proinflammatory modulators, and it may improve joint health by reducing the enzymatic degradation of cartilage in OA patients."
Furthermore, according to the Arthritis Foundation, resin extracted from Boswellia is safe and effective for treating osteoarthritis. They noted:
"Studies have found that the most biologically active component in the herb is 3-O-acetyl-11-keto-beta-boswellic acid (AKBA). This compound inhibits the action of 5-lipoxygenase, which is an enzyme involved in the biochemical cascade that leads to inflammation."
However, it's not only osteoarthritis that may benefit from Boswellia. This gum resin has also been tested for rheumatoid arthritis, which, in an animal study, lead to "significant changes on all the parameters."[iv] Researchers explained that Boswellia extract appeared to be protective against rheumatoid arthritis:
"The protective effects of BSE [Boswellia serrate gum resin extract] against RA [rheumatoid arthritis] were also evident from the decrease in arthritis scoring and bone histology. The abilities to inhibit proinflammatory cytokines and modulation of antioxidant status suggest that the protective effect of Boswellia serrata extract on arthritis in rats might be mediated via the modulation of immune system."
Pain-Relieving Properties and Much More…
The research is quite clear that with Boswellia's anti-inflammatory properties also comes a fair amount of pain relief. In one study, Boswellia was found to reduce both the intensity and frequency of headaches in people with chronic cluster headaches.[v]
This is the beauty of natural products — very rarely do they exert just one beneficial action. Instead, it's common for them to trigger whole-body benefits via multiple mechanisms. For instance, Boswellia has been found to help treat diabetes, colitis and more. As explained in the Journal of Traditional and Complementary Medicine:[vi]
"Frankincense ( …Boswellia Species), the resinous extract from the trees of the genus Boswellia, has been used for centuries in cultural ceremonies, as a cosmetic agent, and as a traditional medicine to treat a variety of ailments, especially inflammatory diseases including asthma, arthritis, cerebral edema, chronic pain syndrome, chronic bowel diseases, cancer, and some other illnesses.
Boswellic acids are the active compounds of frankincense and AKBA (3-O-acetyl-11-keto-β-boswellic acid) is the most important and effective acid among them. Some studies have shown that the use of frankincense can also improve the learning and enhance the memory in animals and human beings. It seems that frankincense might have a potential ability to be used as an alternative natural medicine not only for chronic and inflammatory diseases but also for brain and memory disorders."
150 Mg of Pain-Fighting Boswellia in Every Dose…
Plus 11 More Pain-Fighting Ingredients
If you're suffering from pain and inflammation — especially joint pain — Boswellia deserves some serious attention, and that's why we've included 150 mg in every serving of Heal-n-Soothe. But that's not all.
Heal-n-Soothe also contains 12 of the most powerful and safest anti-pain ingredients. Have you heard of bromelain? Turmeric? Bioflavanoids? These are examples of some of the most powerful, safest, and most effective pain relievers in the world.
For most, the only way to get them is in supplement form! Unlike traditional pain medications that simply cover up your pain like a Band-Aid … the synergistic ingredients in Heal-n-Soothe actually HEAL the underlying condition causing your pain. That means you'll feel quick pain relief in the short-term … and permanent healing in the long-term, without the side effects common to aspirin, NSAIDs and other pain-relieving drugs.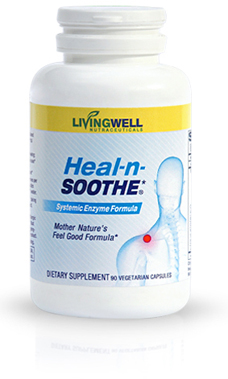 Here are 6 great reasons you should test out this 100% natural solution today …
Reduces pain, inflammation and swelling WHILE healing the source of the pain. Pain-relieving drugs often harm your body instead of heal it.
Dissolves pain in minutes with 12, 100% natural, inflammation-fighting ingredients.
100% safe – no side effects!
Contains the strongest and highest potency proteolytic, systemic enzyme formulation available, to boost your immune system by cleansing your blood and killing viruses and bacteria so you get sick less often.
Improves joint mobility and flexibility by reducing stiffness-causing fibrin.
Scientifically proven to work through medical research studies (76 of them are listed here)
---
Filed Under:
Arthritis
Written By: Updated:
April 14,2014