One of the questions we get most here at the Healthy Back Institute is: "what's the best mattress for back pain?".
A good mattress can make all the difference in the world for getting a good night's sleep. When sciatica or back pain makes sleeping difficult, picking the right mattress takes on even greater importance.
Conventional wisdom says if you have back pain you should sleep on a firm mattress. This happens to be one convention that isn't always so wise. In a study of over 300 adults with chronic lower back pain, those who slept on medium-firm mattresses consistently reported less pain both at night and upon arising as well as improvement in back pain related disability than those who slept on firm mattresses.
Before you rush out and purchase a medium-firm mattress, first consider the source of your back pain and your own sleeping preferences.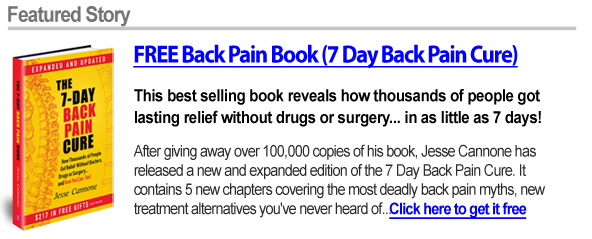 Mattresses for sciatica
Those with sciatica often find any amount of flexion will aggravate their condition. Selecting a firmer mattress is often helpful.
Mattresses for spinal stenosis
Those with spinal stenosis often find the opposite is true, with a flexed position providing back pain relief. A somewhat softer mattress will often make sleep more comfortable in this case.
Mattresses for lower back pain
While the study referenced earlier found a medium-firm mattress provided the best results for those with lower back pain, some individuals may find either a firmer or a softer mattress provides a better sleeping experience.
Try it before you buy it
One of the most effective ways many have found to select the right mattress is to try them out at different places first. If you achieve a noticeably more restful sleep when staying at particular hotel or sleeping over at a friend's house and then wake up with less back pain, you have a good clue. At the very least, lie down on the bed at the store before you buy it – that's why they have those plastic covers on the end. Many higher quality brands also offer a try at home guarantee. Since you'll likely sleep on the mattress for the next 5 to 10 years, it's worth making the best investment you can afford.
Here's another article that you might find helpful: Back Pain While Sleeping?

Most Popular:
Filed Under:
Sleep
Written By: Updated:
February 3,2010