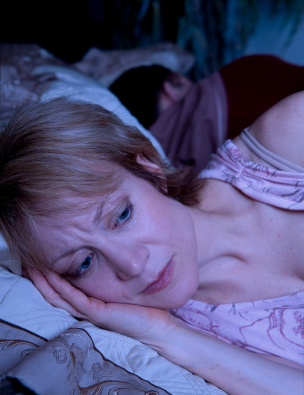 Prescription drugs to treat insomnia are a $1.6-billion market in the United States, and at the helm is Ambien, the number one prescription sleep aid in America.
Ambien works by increasing the activity of the neurotransmitter GABA, known for its inhibitory effect on nerves, essentially helping them to calm down. And for what it's worth, Ambien works to get people to sleep, usually within about 20 minutes. (However, unless you take the controlled release form, there's no guarantee that you'll stay asleep, only that you'll fall asleep initially after taking it).
At its peak, Ambien's manufacturer Sanofi made $2 billion just from this one drug alone. There's now a generic Ambien (zolpidem) that's also incredibly popular, even "outselling popular painkillers like Percocet and prescription strength ibupfrofen," according to Alternet.[i]
Without a doubt, insomnia can be debilitating and you might feel you'd try anything just to get some sleep. Many don't think twice about taking Ambien … but you absolutely should.
You see, the problem with Ambien lies in the small print.
There on the label is a list of reported side effects, which include some that are so strange and so disturbing that an entire legal defense has been constructed on their basis. Though described as 'rare,' the bizarre effects occur often enough that multiple people have been acquitted of DWIs, hit-and-runs, vehicular manslaughter and even first-degree murder because the alleged crimes were committed while under the influence of Ambien …
Ambien "Zombies" May Drive, Eat, Have Sex and Kill … and Never Remember it in the Morning
If you take Ambien, you may not simply get into bed and fall asleep. Some people get up and, in a zombie sleep-walking state, make themselves something to eat (buttered cigarettes and eggs with the shells on have been reported), have sex or get into their cars, sometimes wreaking havoc in their communities. None of it is remembered in the morning.
The Ambien web site describes the side effects this way:[ii]
"Abnormal thinking and behavior changes have been reported in patients treated with sedative/hypnotics, including Ambien CR. Some of these changes included decreased inhibition (e.g. aggressiveness and extroversion that seemed out of character), bizarre behavior, agitation and depersonalization. Visual and auditory hallucinations have been reported.

… Complex behaviors such as "sleep-driving" (i.e., driving while not fully awake after ingestion of a sedative-hypnotic, with amnesia for the event) have been reported … Other complex behaviors (e.g., preparing and eating food, making phone calls, or having sex) have been reported in patients who are not fully awake after taking a sedative-hypnotic. As with "sleep-driving", patients usually do not remember these events. Amnesia, anxiety and other neuro-psychiatric symptoms may also occur."
Those who have been the victims of Ambien-related side effects describe it differently, like a bad dream. As Alternet reported:[iii]
"The Ambien defense was … used in the case of Julie Ann Bronson, a 45-year-old flight attendant from Texas. In April of 2009, Bronson took a couple of Ambien to help her sleep. She had been drinking wine earlier in the day, and went to bed early. She awoke the following morning in jail, still in her pajamas, barefoot and terrified.

When she was told that she had run over three people, including an 18-month-old girl who suffered severe brain damage as a result of the wreck, she was horrified. "It was surreal. It was like a bad dream." In May of 2012, Bronson pleaded guilty to the felonies of intoxication assault and failure to stop and render aid. "I did the crime but I never intended to do it," she testified."
There are many other stories like this one, and a class-action suit was filed against Sanofi by users who said they've engaged in bizarre sleep-eating and other behaviors while on the drug. Among them:
While under the influence of Ambien, a man killed eight people and wounded two others by opening fire in a nursing home
A woman was charged with DWI after running a stoplight and crashing into another car; she had no recollection of the events other than taking one Ambien and getting into bed at 6 pm
Another woman took Ambien and then engaged in sleep-driving, killing a mother of 11
Cases of 'sleep-sex' have been reported by users of Ambien, with at least one Ambien user being raped
Some people who start out taking Ambien for insomnia continue doing so to get high. Those who take Ambien and then fight the sleep-inducing effects and instead stay awake describe more erratic behavior and extreme 'highs.' In one particularly disturbing case reported by Alternet, one young woman ended up wandering the streets naked after taking the drug … and this:
"She continued taking the pill and staying awake regularly until one morning she woke up with two black eyes and a cut across her nose. Her pillows were bloody, and there was a stranger, naked and wrapped in a rug, on her floor. Neither she nor the stranger had any recollection of the events of the previous night."
Increased Risk of Premature Death and Cancer, Dependence, Next-Morning Impairment
Even if you manage to escape the shocking zombie-like effects of Ambien, there are other side effects you should know about, too. Regularly using sleeping pills like Ambien and others, including Lunesta, Sonata, barbiturates and sedative antihistamines is linked to an increased risk of premature death and cancer.
Specifically, one study found that people who took up to 18 doses a year of sleeping pills were 3.6 times more likely to die than those who took none, and the risks increased from there.[iv] Those taking 18-132 doses were more than four times as likely to die and those taking more than 132 doses had a five times greater risk.[v]
Further, those taking the highest doses of sleeping pills had an increased risk of multiple types of cancer, including:
Esophagus
Lymphoma
Lung
Colon
Prostate
Physical or psychological dependence or habit-forming is also common, with many users finding it difficult to fall asleep on their own after taking the drugs. Early last year the U.S. Food and Drug Administration (FDA) also issued a statement warning of next-morning impairment after the use of Ambien and its generic counterparts.[vi]
The warning cautioned users, especially women (who eliminate Ambien from their bodies more slowly than men), that they may experience impairment of mental alertness the morning after using such drugs, even if they feel fully awake, posing a risk for driving and other tasks.
They recommended that dosages for women be cut in half to reduce the risk of next-morning impairment.
What to Do if You Can't Sleep …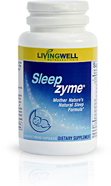 If you're chronically sleep deprived, your brain will suffer too; not only will you display poorer judgment but your memory will suffer too, as will your mood, anxiety levels and tendency to become irritable.
Too little sleep is even linked to a shorter lifespan, weight gain and chronic disease, not to mention a worse quality of life. So if you have trouble sleeping, you've got to do something. First, make sure that you're not disturbing your sleep unintentionally, such as by drinking alcohol late at night, taking sleep-disrupting medications, keeping your bedroom too warm or letting in too much light at night.
Next, don't risk your health and your very life with prescription sleeping pills. You don't need to. Remember how Ambien works by increasing GABA activity? You can supply your body with natural GABA, which will promote deep sleep and help you fall asleep without turning you into a zombie.
In fact, one reason why yoga appears to be particularly useful to improve your mood is because it increases the levels of GABA in your brain, naturally.[vii] GABA is a must for rest and relaxation, which is why it a key ingredient in Sleepzyme®. Plus, Sleepzyme® also contains 9 other ingredients to help you sleep (including Valerian, which also helps to increase GABA, melatonin, magnesium citrate, inositol, passion flower and more).
Sleepzyme® is mother nature-approved. It's all natural, non-addictive and has no negative side effects. So if you want a good night's rest, without the risk of engaging in alienating, destructive and potentially deadly behaviors, choose Sleepzyme® instead.
---
Filed Under:
Sleep
Written By: Updated:
February 3,2014