As a toddler, Ben Underwood lost both eyes to cancer. Suddenly finding himself in a world without sight he cried out, "Mom! I can't see anymore! I can't see anymore!"
That's when his mother, Aquanetta, taught Ben that he still could see… just in different ways. His sense of touch, smell, and especially hearing would help Ben face the darkness. And not just face it, but conquer it in an extraordinary way.
If you've never seen Ben before you're in for a real treat. This young man showed the world that nothing is impossible if you really put your mind to it. Like Dr. Ruben said about Ben in the video below, it's not about talent but attitude.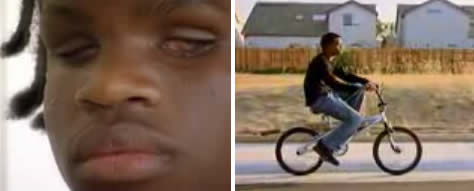 Which made me ask myself… What attitudes are holding me back?
How about you? What attitudes are holding you back?