Here's a success story we recently received from a customer using our "Lose the Back Pain" system…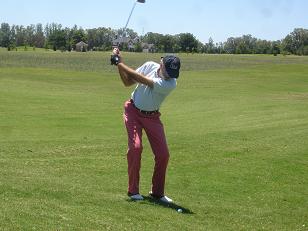 "Hi Jesse, I've been struggling with back pain for the last 50 years, using all treatments available. My last issue with back pain started with a golf swing.
After 5 days of the usual treatment, heat & ultrasound, plus anti-inflammatory, pain was still there. I decided to drop the treatment and look for something different, to get different results. Browsing the web, I found Lose The Back Pain.
What I'm going to say might sound unbelievable, but it is what I experienced. After my first muscle-balance therapy day the pain was gone. I was astonished! I was able to stand up, sit down, get out of the car, without pain.
Yes, I felt, and still feel, some light sore, like tender, moving to different areas with therapy progress. Nothing special, probably due to muscles stretching. After a few days the Heal-n-soothe and the rub-on cream arrived. I use them as suggested. In a week I was back to the Driving Range, and last Saturday I played my first golf round, after almost 2 months, with no after effects. By the way I'm a very thankful 67 years young man.
Thank you, Jesse!"
Rodolpho G, Dominican Republic
Filed Under:
Back Pain
Written By: Updated:
October 29,2010