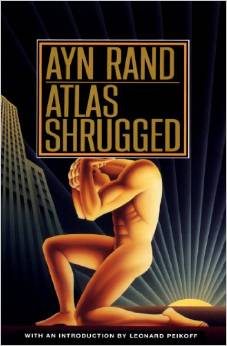 If you're one of the hundreds of thousands who read our health e-newsletter, you've heard me say this before: Knowledge is power.
Because whether you're trying to improve your health, relationships, finances, career and business, or your inner-peace and happiness, the best way — the ONLY way — is to expand your knowledge.
So on that note, we here at The Healthy Back Institute® got into a "deeper" conversation about the BOOKS THAT MOST CHANGED OUR LIVES…
And it was such a worthwhile discussion that I wanted to share it with YOU, too!
So below are my own Top 5 Books That Changed My Life.
I'll also be bringing you the books that most changed the lives of my key team members here at The Healthy Back Institute®.
But most of all, after you check out my books, I want to know in the Comments area below…
What books most changed YOUR life (and why)?
Because we're always looking for great recommendations, too! 😉
5 Books That Changed My Life – Jesse Cannone
Atlas Shrugged
by Ayn Rand
This book opened my eyes to the true meaning of value and money, and about creativity, producing, responsibility, freedom and happiness. It also really opened my eyes to how societal constructs control people and condition them to not be productive, but instead dependent on others (including the government) for their very survival.
by Ayn Rand
This book reveals some powerful hidden truths about love… similar to Atlas Shrugged, but this is more about the individual and less about society, culture and the government.
Put simply, this is hands down THE MOST IMPORTANT book you can read about men, women, relationships, love, romance, sex, spirituality and more. Every grown up man and woman need to read this book.
by Steve Chandler
Shows you how your life is in part — often in a big way — dictated by your "story," as told by your parents, friends or yourself. And how this story is often NOT accurate, leaving you stuck in certain ruts. For example, "I'm ____________ because that's how I've always been since I was a kid." It also guides you on getting out of stories that are truly not YOU.
by James Redfield
Full of numerous powerful life lessons most never learn that can transform the way you live, think about life, relate to others and more.
Click any of the book titles above to find out more about each book and read them! You may be quite surprised how much they positively change your life, too!
And please… in the Comments area below, tell us What Are the Books that MOST Changed Your Life (and why)?
Filed Under:
Back Pain
Written By: Updated:
September 3,2014