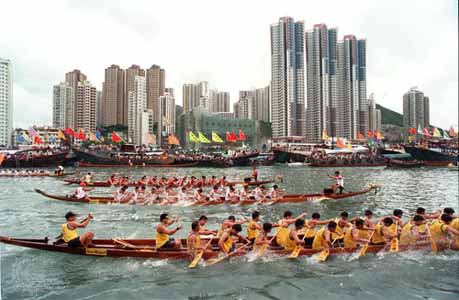 Have you ever heard of the Dragon Boat Festival? Somehow I never did… until today.
Apparently the whole country of China basically shuts down for this huge national shindig every June. Something to do with a patriotic Chinese poet who drowned himself when the king wouldn't heed his warning about an enemy kingdom next door.
Anyhow, I found out about it when my operations manager informed me during our daily meeting that two of our key suppliers just now bothered to tell us we're going to experience a 2-3 week delay in receiving any further shipments on some of our most popular products as a result of this Dragon Boat Festival.
"What?? You've gotta be kidding me!" I think was my first response. But she wasn't.
Now I'm all for a big party every now and then… but it seriously ticks me off when our suppliers decide to wait until the last minute to tell us about a supply problem. I mean, come on, the Dragon Boat Festival is an ANNUAL event people!
So here's what I'm going to do about it. We're going to make one big party even bigger…
If you're willing to order now but wait a few weeks for delivery, we'll give you $30 OFF on the Back Ease and on our Seated Inversion Table…
Plus you'll get FREE shipping (US orders only) and we'll also give you our "Live Pain Free Diet" special report as a bonus…
Simply type (or copy and paste) the following coupon code into the upper right area of our shopping cart and the discount will be applied.
SPECIAL COUPON CODE: dragonboat