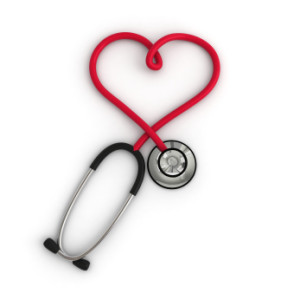 First of all, cholesterol is NOT bad like most so-called "experts" want you to believe … in fact it is essential for optimal health, especially for your brain.
The key instead is to find the right balance between the HDL ("good" cholesterol) and LDL ("bad" cholesterol).
Eating the right types of food is mission-critical to help you reach that goal … and it's not merely about the old advice to lower the saturated fat.
In fact, a recent Journal of the American Medical Association study concluded patients who ate a diet more focused on cholesterol-optimizing foods decreased their LDL numbers by 13 percent, while those assigned to eating foods with just low saturated fat experienced only a fraction of that success (only a 3 percent drop).
With that in mind, here are…
THE 10 Power Foods
1. Nuts are rich in polyunsaturated fats and always a good choice, especially walnuts, almonds, and pecans (avoid nutscoated in sugar or salt). Because nuts have high caloric values, however, be careful not to eat more than a handful (1.5 ounces) every day.
2. Instead of a mysterious drive-thru biscuit product from your local McHappy's, eat oatmeal (preferably the organic kind) while avoiding refined grains and high-fat foods that trigger back pain.
3. Extra-virgin olive oil is a staple of the Mediterranean Diet linked to lower heart disease, and a proven anti-inflammatory food.
4. Fruits rich in pectin are a smart choice, including strawberries, apples, citrus fruits, and grapes.
5.  Beans are a soluble fiber powerhouse … there are many to choose from, such as lentils and kidney beans, and they're remarkably versatile for all types of recipes.
6. Recent research has found garlic stops the production of artery-stopping plaque by preventing cholesterol particles from sticking to artery walls.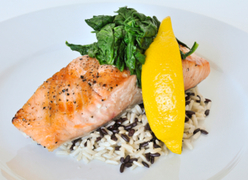 7. The lutein contained in spinach helps prevent cholesterol from clogging your arteries too.
8. Prevent blood clots and relax your blood vessels with a cup of tea, especially green and white tea.
9. Reach for a piece of dark or bittersweet chocolate full of flavanoids that prevent blood platelets from attaching in your bloodstream.
10. Fish are  rich in heart-healthy omega-3 fatty acids — particularly sardines, salmon and halibut.
Journal of the American Medical Association