Recently I shared an interview about Prolozone Therapy I did with its creator, Dr. Frank Shallenberger, for our Live Pain Free® paid newsletter. Normally this type of interview is reserved for our paid subscribers, but this information was just too important to withhold.
If you heard that interview already, you know Prolozone Therapy is a virtually painless, non-surgical procedure completed in just minutes in a qualified doctor's office with a phenomenal 75% success rate.
And by success, I'm not talking about run-of-the-mill "less pain while you keep doing the therapy" results. I'm talking about a therapy that corrects the actual underlying disorder and results in a permanent cure for many types of severe chronic pain in areas that are notoriously hard to repair, like joints, tendons, and ligaments in your knee, shoulder, wrist, hip, spinal disc, etc.
Now I'm getting emails from readers all over the world asking where they can find a doctor trained in Prolozone Therapy. So today I'm happy to share a comprehensive list of doctors qualified to administer Prolozone Therapy (and other ozone related therapies).
If you've already found success using Prolozone Therapy, I would love to hear your feedback below. And if you haven't listened to the Dr. Shallenberger interview yet, I urge you to do so now!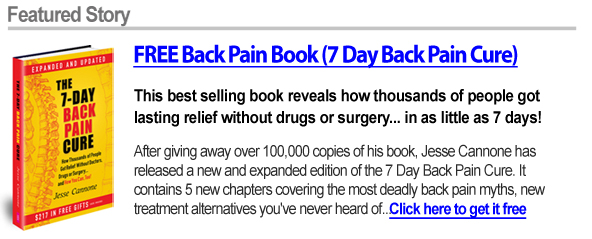 Filed Under:
Pain Relief
Written By: Updated:
August 31,2010