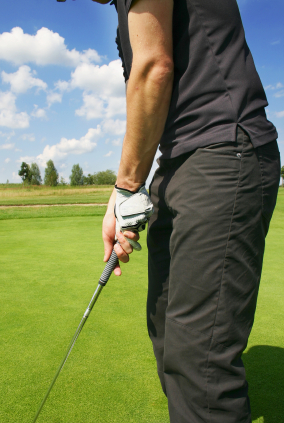 Tiger Woods pulled out of the Masters this year for the first time since 1994. The reason? Back surgery for a pinched nerve, which he said had been hurting him for several months. The surgery, a microdiscectomy, involves removing bits of material that are pressing on spinal nerves.
This material is often the result of a herniated disc, which occurs when your discs – the "shock absorbers" of your spine – become damaged, bulge or break open. The jelly-like center of your spinal disc can be pushed out of place, and end up pushing on a nerve (sort of like what would happen if you squeezed a jelly donut). Hence the 'pinched nerve' diagnosis.
Although microdiscectomy is one of the less invasive back surgeries available (if you can call any surgery less invasive …), it is not without risks, including infection, damage to your nerves and spine. There's also a risk that it won't work for you, or you could be one of the 3-4% of patients who require re-surgery a short time later.
Not to mention, in studies comparing back-pain patients who had surgery with those who did not, the benefits of surgery tend to be minimal — and the advantage tends to disappear after five to 10 years. As reported by WebMD:[i]
"A study called SPORT randomly assigned about 500 people to two groups. Some had surgery, and some did not. The study found that after 2 years most people felt better and were able to be active, whether they had surgery or not. People who had surgery were slightly more likely to feel better. But the difference wasn't big enough to prove that one treatment is better than the other.

Another study followed about 500 people over 10 years. Some had surgery, and some did not. This study showed that people who started with medium to very bad pain tended to feel better sooner if they had surgery. But after 5 to 10 years, the number of people in both groups who were able to do their daily activities was about the same whether they had surgery or not."
In the case of Tiger Woods, of course, time is of the essence, so he was probably willing to undergo surgery for even a modest improvement if it would make him get better faster. Unfortunately, if he had correctly tended to the underlying causes of his pain initially, he may not have found himself in such a dire place … and while Woods was surely under the care of top sports therapists … back surgery is rarely the smartest solution.
As Woods' friend, PGA player Notah Begay III, said:[ii]
"This pain has been going on for quite some time. It hasn't just happened in the last few weeks. There has been a research process, interviews, a lot of different people doing this. If this doesn't get cleared up, it is certainly something that can hamper performance. I think that is what he is starting to realize."
As any golfer knows, to swing a club requires muscles throughout your entire body. If you suffer from a back injury, it will cause you to adjust your swing, which, in turn, may lead to injury and pain elsewhere in your body. It's extremely common among golfers (and others athletes including tennis players). Begay noted that he, too, almost had to cut his golf career short due to a back injury:[iii]
"My back issue is very similar … It hampered me for 12 years. It's just not fun. Maybe I didn't have the right diagnosis. I never thought surgery was a good option for me … "
In his latter sentiment he was indeed correct, something he would have been well served to share with his friend Tiger. There are powerful non-surgical solutions that HEAL the underlying cause of back pain fast so it doesn't have to threaten his career.
For Tiger's sake, I hope he is able to come back strong after recovering from surgery, but unless he makes the fundamental changes necessary to heal the underlying causes of his back injury, the pain is likely to return.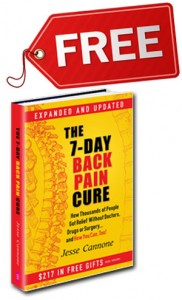 And what about you? Is pain ruining your golf game too?
Don't miss another Sunday morning that you could be out playing 18 holes with your buddies.
Get the free book that shows you how to get rid of your nagging back (and shoulder, neck and elbow) pain in as little as seven days, with no surgery required.