And How to Get a Lifetime of Massages for Under $100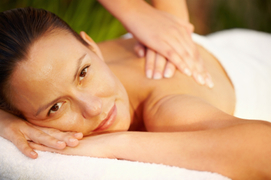 The first thing most people think about when it comes to massage is relaxation.
But massage is fast being recognized as a major player in the health tool kit to treat all sorts of problems beyond back pain, such as infant distress, cancer and much more.
Here are 7 key benefits of massage you need to know…
1. Just ONE massage session makes a biological difference.
Whether you're a fan of deep-tissue relief or a lighter, gentler touch, the benefits of massage can be felt in your blood after one session, according to a National Center for Complementary and Alternative Medicine study that compared the effect of Swedish massage to light massage.
On one hand, those who enjoyed a deep-tissue Swedish massage — the most popular kind offered by therapists — had significantly reduced levels of the stress hormone cortisol.
On the other, patients who experienced a lighter massage produced greater levels of the pleasure hormone oxytocin, and higher drops in adrenal corticitropin, a hormone that forces the adrenal glands to produce cortisol.
2. Massage beats pain meds for chronic low back pain.
Researchers compared the benefits of two kinds of massage (either structural or relaxing) to the "usual treatments" for low pack pain meaning muscle relaxants, pain killers and anti-inflammatory drugs on some 400 patients over 10 weeks.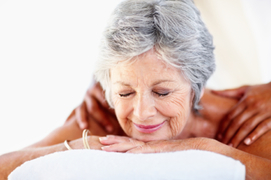 Generally, those who received either kind of massage experienced less pain and were far more able to follow their daily routines than those taking pain drugs. What's more, the benefits of massage lasted for up to six months.
3. Fight cancer with massage.
To measure its value on cancer patients, German scientists measured the cortisol/stress levels of 34 women diagnosed with primary breast cancer, half of whom received half-hour massages twice a week for five weeks while the remainder received "standard" care.
The surprise wasn't merely a drop in cortisol and stress levels. The benefits of massage lasted long after the initial year the surgery was completed.
4. Tension headaches fade away after a massage.
Receiving a 30-minute massage along cervical trigger points was responsible for easing the physiological and psychological pain patients experience when dealing with tension headaches.
Like the previous example, patients received a longer-than-expected payoff from massage: An easing of symptoms within 24 hours after the massage.
(IF you experience headaches or migraines, don't miss these Quick Powerful Techniques to Eliminate Headache and Migraine Pain.)
5. Massage tames the stress babies feel.
Hard to imagine babies experiencing stress about anything in their young lives, but they do. Although infant massage is an ancient practice among foreign cultures dating as far back as 3000 B.C., Western medicine is just catching up with an eye toward soothing the daily discomforts of babies.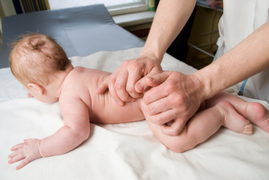 In fact, an analysis of nine studies totaling some 600 infants under six months concluded babies who received massages have lower levels of stress hormones like cortisol, meaning they slept better and cried less, compared to those who didn't have them.
6. Pain scores drop after heart surgery with massage therapy.
A pilot study conducted in 2007 by the Mayo Clinic on the value of alternative therapies concluded mean pain scores dropped by two-thirds during the five months after surgery, aiding in the recovery of heart surgery patients.
Before the study, heart surgery patients averaged a mean pain score of 3 (based on a 1-10 scale). Compared to a control group, the 30 post-op heart surgery patients who received massages reported pain levels of less than 1.
7. Massage beats the pain and anxiety that follow major surgery.
This massage-related study underscores why we warn you so very often about unnecessary pain medications that can harm your health.
Researchers divided some 600 veterans after their surgeries (abdominal or chest operations) for five days into three groups, including 200 who received 20-minute back massages while the rest received routine care or consulted with a massage therapist but obtained no treatment.
Compared to the other groups, veterans who received massages experienced a faster decrease in the intensity of their pain and short-term drops in anxiety, intensity and unpleasantness.
How to Get A LIFETIME of Powerful Massages for Under $100
There are a couple of "catches" about all the good massage can do for your health, and they are considerable: Visiting a licensed massage therapist every week can be a major drain on your time and pocketbook.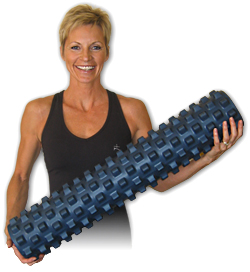 A top quality massage roller can be the perfect substitute for that weekly massage appointment as well as a lifelong friend for your muscles, for the price of a single massage.
We've tested many massage rollers over the years, but found only one that could withstand our rigorous requirements and testing: Equipped with 200 extra-strong bumps that target your trigger points in no time, the Bumpy Roller costs less than many "high end" rollers and, unlike drugs or surgery, is completely 100 percent safe.
Discover How to Give Yourself an AMAZING Massage
Every Day With "The Bumpy Roller" Now