Putting You at Greater Risk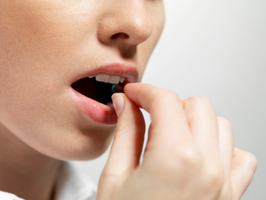 Suppressed drug research is running rampant, according to new data… and that puts YOU at grave risk! Even clinical trials funded by the federal government are shelved at the request of Big Pharma, according to recent reports from the British Medical Journal (BMJ) and Milwaukee-Wisconsin Journal-Sentinel.
So why do federal agencies protect multi-national drug companies at the expense of your health? Unfortunately, a morally corrupt system for testing, approving and marketing drugs sold over, under and behind the counter shields Big Pharma from a lot of scrutiny.
Once in a while, however, the cracks in the façade that is Big Pharma become all too noticeable to ignore. It all started just eight years ago…
A Little History
The once-opaque mask that shielded Big Pharma from nearly all public scrutiny was stripped away for good in 2004, when Merck pulled the FDA-approved painkiller Vioxx off the American market, based on reports the COX-2 inhibitor posed a far greater risk of heart attack than previously disclosed.
The controversy was so intense, the editors of the New England Journal of Medicine admitted two years later, had they known the study they approved for publication failed to disclose all of the heart-related side effects, any alleged "benefits" of Vioxx they unknowingly endorsed would've vanished.
With the additional data included, the heart attack risks for Vioxx would have exploded to as much as 5 times the rate compared to those taking the over-the-counter (OTC) drug, naproxen, for pain relief.
Flashing forward to the present, Merck paid nearly $1 BILLION to settle all lawsuits and criminal penalties associated with Vioxx late last year, including $321 million in criminal fines and a guilty plea to a single misdemeanor count of illegally introducing a drug into interstate commerce, according to the U.S. Justice Department.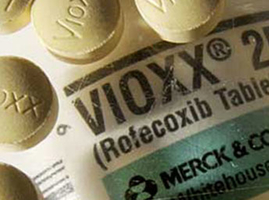 Those fines are mere pocket change to the major pharmaceutical companies, considering some 25 MILLION patients took Vioxx in the five years it was on the American market.
They're Not Learning Their Lessons
You'd think the very public humiliation of one of its own would prevent the rest of Big Pharma from even thinking about hiding anything about drugs in development during the clinical trial phase, if only out of a sense of corporate self-preservation.
Any assumptions you may have along those lines would be dead wrong too.
Take, for example, an independent analysis of Avandia (rosiglitazone), the best selling drug in the world for diabetes, in 2007.
A more accurate analysis of Avandia — dangerous increases in heart attacks and cardiovascular deaths — could only be completed after drugmaker GlaxoSmithKline was compelled to turn over all of its data on 35 unpublished studies, out of 42 in existence, by the courts.
Apparently, the medical devices market isn't much better or safer either. A Journal Sentinel report uncovered the very negative results of a clinical trial for the genetically-engineered Infuse Bone Graft product that spurred a Senate Finance Committee investigation into Medtronic Inc. last summer.
The Infuse problem was stunning for a number of reasons:
CT scans showed unwanted bone had formed in the spinal canals of 70 percent of the small number of patients tested before the clinical trial was cancelled.
The study's authors knew about the excess bone problems with Infuse, yet kept silent about them for 5 years and received MILLIONS in royalties from Medtronic.
Prior to the Senate committee meeting, Stanford University researchers discovered evidence that a complication with Infuse could cause male sterility.
The Cold, Hard Facts
The two studies featured in the BMJ and Wisconsin-Milwaukee Sentinel Journal reports were simply astonishing for their candor and blunt simplicity.
In one, fewer than half of the clinical trials funded by the National Institutes of Health (NIH) were published within 2.5 years of their completion. What's more, a third of those same clinical trials weren't reported, even after more than four years.
A second study examining drugs that had been approved at least once by the FDA found only 22 percent of the 738 clinical trials had been completed within a year, as required by federal law.
Yale University's Dr. Harlan Krumholz stated the obvious truth in an Sentinel Journal interview: Medical journals may not want to publish negative findings…
Protecting Your Family From Big Pharma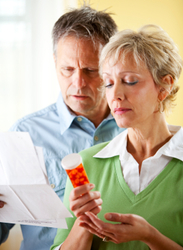 It's no secret more than 100,000 Americans will die this year due to side effects from taking prescription drugs, a figure that does not include mistakes made by doctors or pharmacists in the prescribing process or patients taking accidental overdoses.
Need to be reminded how toxic prescription drugs can be? We urge you to take a moment or two to review our recent feature about the 20 Shocking Prescription Drug Statistics you need to know right now.
In the meantime, here are some action steps you can take today to protect your family from the greed running rampant in Big Pharma:
Considering the aforementioned stats about drug company "truthiness," question everything your doctor advises you to do in support of your health.
Invest the time to learn more about safer, gentler ways to treat disease, for example, non-drug treatments to tame your back pain.
Get the right amount of sleep your body needs every day.
Incorporate as many organic, non-processed foods as you feasibly and affordably can in your daily diet.
If you haven't started an exercise program, there's no better time than today!
Read the fine print on any drugs or supplements you may be taking to ensure there's no unexpected interactions.
Your best health advocate isn't a doctor… It's YOU!
Milwaukee-Wisconsin Journal Sentinel
British Medical Journal (Editorial)