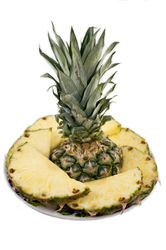 Well summer is FINALLY right around the corner here in the Western World, and what better way to welcome it than with a freshly prepared bowl of salsa. Unlike traditional salsas that are based on tomatoes, this summer salsa has papaya and pineapple as its base.
With just the right amount of spice and citrus, plus jicama for added crunch, you'll be hooked from the first bite. And that's perfectly ok, because this salsa is phenomenal for your health …
Just take a look at some of the health benefits of its star ingredients:
Papaya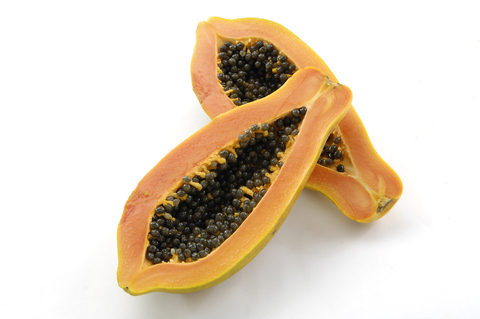 Papaya is loaded with vitamins C and A, as well as contains papain, a protein-digesting enzyme often used to make digestive enzyme dietary supplements. Taken together, the nutrients in papaya may help you to ward off heart disease, cancer and macular degeneration while also promoting your digestive health.
Plus, papaya's antioxidants and enzymes also offer anti-inflammatory effects and immune system support.[i]
Pineapple
Just one cup of pineapple provides more than 100% of the recommended daily value of vitamin C, which means it supports immune system health. It's also an excellent source of manganese, which is a trace mineral important for bone and skin health, and more.
Pineapple also contains B vitamins for energy production and copper, which promotes wound healing. Also inside pineapples, especially the core and stem, is bromelain, a mixture of proteolytic enzymes that has been used for centuries to treat indigestion and reduce inflammation.[ii] That latter benefit is precisely why bromelain is one of the 12 natural pain relievers included in Heal-n-Soothe.
Jicama
This root vegetable has the texture of a water chestnut and the flavor of a mild apple. Its crunch makes it quite alluring in fresh salsas, where it also adds vitamins C, A and B, plus phosphorus. Jicama is also a wonderful source of fermentable carbohydrates, which may help you control your appetite and lose weight. Because the fermentable carbs in jicama break down slowly they may also help to keep your blood sugar levels steady while supporting healthy digestion.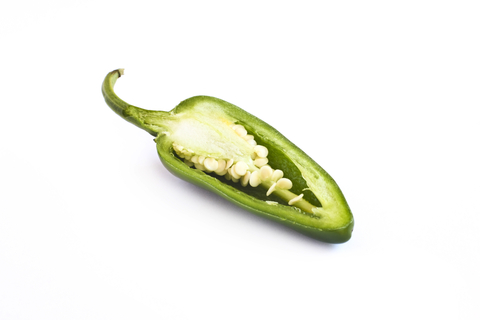 Jalapeno Pepper
Capsaicin, the compound that gives peppers their heat, inhibits Substance P, a neuropeptide that causes nerve fibers to swell and triggers inflammatory processes and pain in your body. Capsaicin has also been found to trigger "suicide," or programmed cell death, in both human and animal prostate cancer cells, as well as reduce the amount of plaque in arteries.[iii]
Onions and Chives
Onions and chives are both allium vegetables and have similar beneficial effects. They contain quercetin, an anti-inflammatory antioxidant, along with sulfur-containing compounds that are beneficial for your heart health, bones and connective tissues. Moderate consumption of onions has also been linked with a lower risk of several types of cancer.
Lime Juice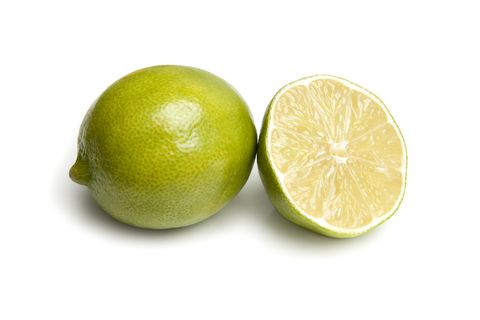 Limes are loaded with antioxidants including vitamin C for a strong immune system, as well as flavonoids called flavonol glycosides, which have been shown to stop cell division in cancer cells as well as offer antibiotic properties.[iv]
Balsamic Vinegar
Balsamic vinegar, which is made from fermenting grapes, contains polyphenols that may help stabilize your cholesterol, normalize blood pressure levels and also help control your blood sugar levels.
Cilantro
Along with powerful anti-inflammatory properties, cilantro is well known for its role in natural cleansing and may bind to, and help remove, heavy metals from your body.
You're Just Minutes Away From Fresh Papaya Pineapple Salsa
This salsa takes just minutes to make, and you'll probably devour it just as fast, so better make a double batch (hint: let it sit in the fridge for at least a couple of hours before serving to let the flavors mix).
Papaya Pineapple Salsa
Ingredients
3/4 cup papaya, chopped
3/4 cup pineapple, chopped
1 jalapeño pepper, seeded and minced
1/4 cup onion, chopped
3/4 cup jicama, chopped
2 tablespoons lime juice
1 tablespoon balsamic vinegar
1 tablespoon chives, minced
1 tablespoon cilantro, minced
Directions
Place all ingredients above into a large bowl. Toss bowl to mix ingredients. Cover and refrigerate until time to serve.
Natural Standard Recipe, Copyright © 2013