Frustrated by
back pain
that just won't go away? More than likely you've made one or more of these 7 Back Pain Mistakes:
Mistake #1: Continuing to do what doesn't work
Mistake #2: Not dealing with pain the first time
Mistake #3: Thinking you're too fit to have back pain
Mistake #4: Treating only the symptoms
Mistake #5: Not understanding that back pain is a process
Mistake #6: The "I've Tried Everything" Syndrome
Mistake #7: Not taking control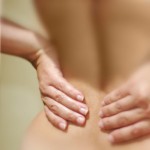 If any of those sound familiar I have good news for you. Today I'm making available the full bonus audio which discusses each of these mistakes in detail – and gives you the solution!
Click here to download the MP3
Filed Under:
Back Pain
Written By: Updated:
August 27,2010