by Greg Marsh
An eighty-two-year-old man recovered sight in his right eye after that eye had been blind for 64 years…
His secret? A Head butt from a pedigreed race horse named "My Buddy Chimo"!
It happened at the Monticello Raceway race track in New York.
Don Karkos had lost sight in his right eye when he was hit by shrapnel in combat six decades earlier.
Karkos said he sought help from various doctors to regain use of his eye but "they've always told me nothing can be done."
He told the New York Daily News the racehorse hit him in exactly the same spot as the shrapnel had struck his forehead. A few hours after the head butt he started regaining his vision.
Karkos said, "I was putting a collar around his chest, and he whacked me real hard with his head. Being kicked is part of the job, but I've never been hit that hard. I was pretty shaken up, kind of dazed. Then, later that night, I started to get the vision back in my right eye. It was unbelievable.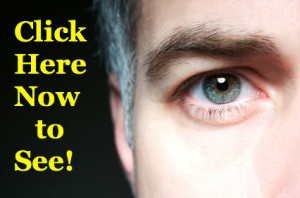 He now works as a security guard, and said his vision is still not perfect but he can now see about 15 feet with his previously blind eye.
He said he was grateful for the head butt and added, "I'm on very good terms with that horse now, and he gets special care from me."
Dr. Douglas Lozzaro, head of ophthalmology at Long Island College Hospital, said the blow could have knocked a dislocated lens back into place.
Now, we DO NOT recommend trying this at home! But we DO recommend clicking below for the most effective natural way to restore your clear vision (and prevent vision problems!)…
About Author Greg Marsh
Greg Marsh has spent the last 30 years learning, exploring and teaching Natural Vision Improvement. After his own initial success improving nearsightedness, he has followed every path he could to learn more about Dr. Bates' approach and any other tools that could help recover clear eyesight. He has helped thousands of people improve their vision through individual coaching, workshops, and his CD programs.
Greg's unique mix of training helps him get across essential points to a wide audience. His degree is in engineering. From there he gained experience in technical writing, studied and taught martial arts, and learned various alternative health approaches including meditation, massage, hypnotherapy, EFT, and EMDR. His teaching approach is rich with stories, analogies, and explorations to help you rediscover natural ease in your vision. Greg Marsh also trains and certifies others to be Natural Vision Improvement Coaches.
Filed Under:
Vision
Written By: Updated:
May 7,2013